Read Time: 11 minutes
McKay Today helps connect you to your former classmates and teachers. To read more, visit education.byu.edu/news/category/alumni.
EMERITUS
Gareth William Seastrand
Gareth William Seastrand, former BYU lab school teacher and Alpine School District educator, has a rich pioneer heritage. Like his ancestors, he isn't afraid of hard work and challenges. At age 91 he maintains a positive outlook, a great sense of humor, and continual involvement in writing, reading, gardening, and serving. In "retirement" he has sold real estate, served on the Orem City Council, chaired Orem's bicentennial celebration, traveled, and been instrumental in establishing the Orem Heritage Museum. He has served as a bishop, stake presidency member, and temple worker. This summer he was released as stake patriarch, having served in that position for more than 42 years.
Seastrand was born and reared in American Fork, Utah. After high school he joined the U.S. Navy as a member of the World War II generation, serving in Japan in air-sea rescue as part of a medical unit. With the G.I. Bill and medical experience, he returned home intending to pursue dentistry, but after teaching a church class he decided on education.
Teaching positions were difficult to find following the war, but with his degree from BYU, Seastrand was hired to teach sixth grade in Lyman, Wyoming, although his major had been teaching secondary science. During his two years of elementary teaching in Wyoming, he returned to BYU each summer and earned his elementary teaching certificate. Relocating to Utah, he then taught in Provo for a year before he was invited to be the fifth-grade teacher in BYU's laboratory school on what was then Lower Campus (the Provo City Library today). While at the lab school he earned his master's degree.
Seastrand's career shifted again when he accepted a teaching principalship at a two-room school in Cedar Valley. He taught the upper grades and served as principal and secretary. He also instituted a lunchroom and library at the school.
Moving on to larger schools, Seastrand taught and served as principal in several schools in the Alpine School District, later becoming a supervisor of teachers and eventually director of elementary education in the district office—serving for a total of 30 years as an Alpine educator. He established school libraries and influenced development in many areas, including remedial reading, handwriting, individualized learning, and team teaching.
As an educator, Seastrand taught and lived by the ideal that teachers must truly care for their students and concentrate on helping individuals reach their potential no matter where they might be in the learning process. He said a child who is comfortable and wants to go to school will learn.
Seastrand's advice for life is to keep things in perspective. Character, attitude, and covenants are what we take with us. Gareth and his wife, Dorothy, are the parents of six children. Three of them are educators, including their son Gary, who is the director of CITES in the McKay School.
ALUMNI
Lisa Higbee
Class of 1995, 1997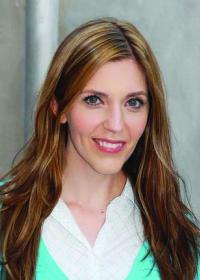 Lisa received her undergraduate and ?master's degrees in speech-language ?pathology with a minor in music. She? taught in the Jordan School District in? Utah for eight years before relocating? to New York City. She now works as a ?speech-language pathologist in the ?New York City public schools. She also? directs choirs of young adults, writing? and producing their shows. "I love the excitement of the performing arts world in New York City, and I wanted to be a part of it," Lisa said. She has studied in numerous studios, including the Will Bryan Voice Studio and the New York Vocal Studio, and she performs in various venues in the city. Working with schools, church, or community outreach, she improves the lives of others as she shares her talents and knowledge of language, music, movement, and American Sign Language.
Doug Livingston
Class of 2007, 2009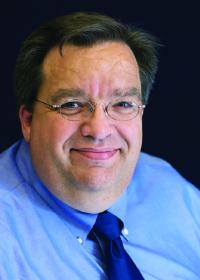 Doug graduated in engineering. In his professional work he was frustrated as he sought to hire engineers with the necessary knowledge and skills. Determined to remedy this situation, he returned to BYU to earn a degree in technology education in 2007 and a master's degree in technology in 2009. He focused on identifying what students need to know for engineering schools and workplaces. "Teaching isn't as lucrative a career as engineering, but I find it to be more rewarding," Livingston said. He taught high school until he was offered a position as education specialist in the Utah State Office of Education/Technology and Engineering Education. Currently he focuses on developing technological literacy, helping students statewide to concentrate not only on how things are built but also on why they are built and how they impact society.
Jan Zollinger
Class of 1976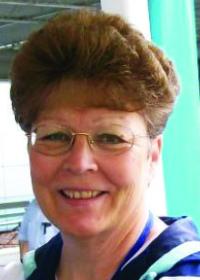 Jan earned a degree in special education with certification emphasis in exceptional child/visual impairments. During her first year at BYU she volunteered to read to a blind student in her sociology class who didn't have a ?Braille text. When he asked her if she ?had ever thought about teaching the? blind, she reevaluated her choices and? changed her major. Learning Braille ?was very difficult for her, but incorporating music and movement as she? studied made it easier. She later earned ?a master's degree from Lesley University in curriculum and instruction with a specialization in integrated teaching through the arts. "Teaching and Braille are my passions," Jan said. She was named the Braille Institute's 2014 Teacher of the Year for her work at the Idaho School for the Deaf and Blind, where she has taught for 39 years.
John M. Dunn
An MSE Alum, a BYU Catholic, and a University President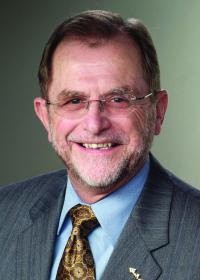 John M. Dunn, president of Western Michigan University, earned an EdD in physical education from Brigham Young University in 1972. He is known internationally for his research and writing on the long-term health of people with disabilities.
Dunn has positive memories of BYU and Utah, including the accomplishment of placing third in the Deseret News Marathon. As a long-distance runner he appreciated the healthy living style promoted on campus. Despite the odds of being a BYU Catholic, he met and married Linda, a fellow BYU Catholic student, before leaving Provo.
A LIFE OF TEACHING, ADMINISTRATION, AND SERVICE
Dunn taught at the University of Connecticut, then moved to Oregon State University, where he taught in and became chair of the Department of Exercise and Sport Science. He founded and directed the Special Physical and Motor Fitness Clinic, which still operates today. A turning point occurred in his career when he became associate provost, moving from teaching to administration.
Dunn also served on the Corvallis, Oregon, school board for 13 years, broadening his perspective as he became aware of the issues and concerns of parents and community members. He recalled, "I came to a deeper understanding of human nature. I saw the need of individuals to be heard and the importance of administrators to provide an opportunity for them to be heard."
From 1995 to 2002 he served as dean of the College of Health at the University of Utah before moving to Southern Illinois University, where he served as provost and vice chancellor before becoming interim chancellor. He was appointed president of WMU in 2007. Under his leadership the 24,000 students have had new opportunities opened to them, including affiliations with a law school and a medical school. Dunn is active in state and community efforts that promote economic development, serving on boards and engaging in efforts that focus on quality-of-life issues.
VIEWS ON EDUCATION
Dunn described his 40 years in education as an interesting, intriguing ride. Along the way he has encountered many memorable teachers, including legendary BYU physical education professor Leona Holbrook. "She was extremely well read," he recalled. "She had a great ability to teach and encouraged her students to think in a larger context than the world at present."
Another favorite professor was Dunn's uncle, admired as being meticulous and always prepared. This uncle was a good listener who could grasp a student's question and rephrase it so that everyone understood it, then give a clear, clean answer.
Dunn said, "The public doesn't realize or appreciate how much time a teacher puts in—all the extras, the preparation, and the thoughtful lesson plans full of information. Like an attorney they ask, 'How do I get students to stay on topic, what happens when they are off topic, how do I re-route the conversation?' It's hard work, but worth it."