Read Time: 1 minute
A student and a teacher received honors from the McKay School at this year's 51st Annual Utah All-State High School Art Show awards ceremony. Nichole Koyle, a teacher at Millard High School, received the BYU David O. McKay School of Education Award, while Natalie Sorber, a senior at Mountain View High School, earned the art show's BYU David O. McKay Award of Excellence.
Image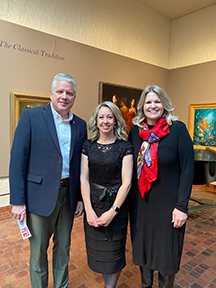 Koyle is herself a former high school artist whose work earned a spot at a past All-State High School Art Show. She studied art education at Snow College and Utah State University, where she received her bachelor's degree. After taking time off from her career to focus on her family, Koyle returned to teaching in 2012. She plans to complete her master's degree in arts education in May. Passionate about blending technology and traditional art elements, Koyle creates opportunities for her students to explore every art medium to help them reach their potential.
Image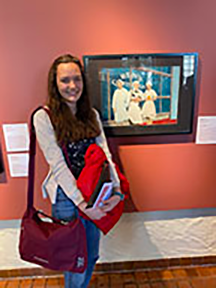 Sorber is a senior at Mountain View High School. She has many interests and loves to learn new skills such as knitting, backpacking, and rappelling, but art is one of her passions. Sorber finds inspiration from her connection to her ancestors and extensive travel—she has had the opportunity to live in Texas, Utah, Scotland, Germany, and England. Sorber believes in living life to the fullest and seizing the moment.  
Writer: Bridget Quain
Contact: Andrew Devey