Read Time: 2 minutes
Brigham Young University's McKay School faculty produce world-class research while maintaining a strong commitment to teaching and mentoring undergraduate students.
Image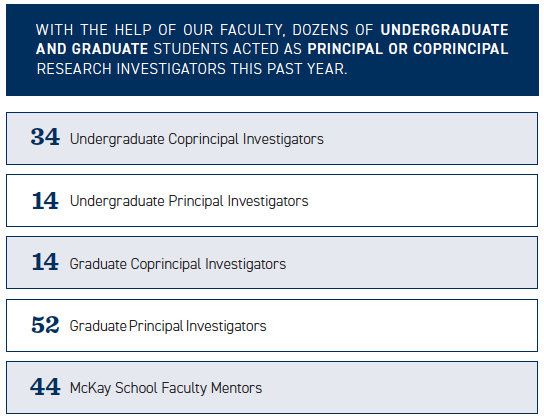 ---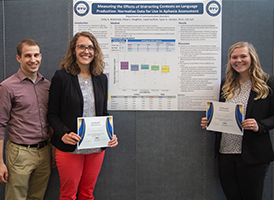 For Emily McDonald and Chloe Houghton, winning first place in the undergraduate research division of the BYU McKay School's Mentored Research Conference was a big shock. But, ultimately, it has improved their confi­dence in pursuing future research.
"Working on this research project has inspired me to consider pursuing a PhD so that I can continue to research topics that are interesting and important to me, as well as to the field of speech-language pathology," says McDonald.
As a team, Houghton and McDonald presented their research on people with aphasia, an acquired language disorder. Professor Tyson G. Harmon had carefully guided their research. "The purpose of this research is to create a supplemental assessment that can capture the challenges that people with aphasia face that are not captured in other assessments," says McDonald.
Houghton and McDonald both share that performing research, presenting at the conference, and winning first place has made them hopeful about the impact they can have. "It has made me want to continue doing research in this lab and hopefully be able to continue a thesis encom­passing the things that I've learned about this specific popu­lation," Houghton says.
Photo by BYU Creative