Read Time: 10 minutes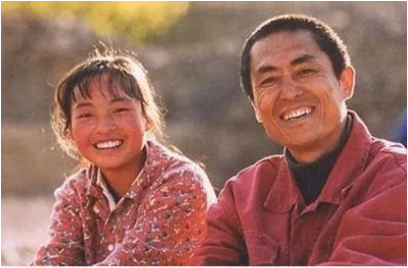 On the path of escaping poverty and in the pursuit of happiness, no one should be missed, especially in the journey of educational development. The film Not One Less is a realistic work directed by Zhang Yi-Mou. It depicts a thought-provoking story with a popular and concise plot. Teacher Gao of Shuiquan Primary School wanted to go home to visit his seriously ill mother. Wei Minzhi, a thirteen-year-old girl, was asked by the Tian village leader to teach Mr. Gao's class for a month. Seeing that Wei Minzhi was too young, Mr. Gao thought that she could not teach and didn't want her to substitute for him. The village leader told Mr. Gao that it was not easy to find such a person. He suggested that Mr. Gao let Wei Minzhi take good look at the students and wait for Mr. Gao to come back in a month. The dropout situation of students in Shuiquan Primary School was very serious. Every year, there was a loss of students, and now there were only twenty-eight left. Before leaving, Mr. Gao repeatedly reminded Wei Minzhi to watch the students carefully to make sure [no one else dropped out]. Wei Minzhi didn't know how to manage the students. She asked students to copy text all day and counted the number of people every day. Seeing that she was young, the students didn't listen to her, and even deliberately made trouble in the classroom. But she didn't turn a blind eye; instead, she stayed at the door of the classroom, and was not allowed to let the students go before time. Ten-year-old Zhang Huike had to drop out of school to work in the city in order to pay off the debts of his family. Wei Minzhi remembered Mr. Gao's admonition of "not one less." She was determined to find Zhang Huike and embarked alone on the road to search for him in the city.
Wei Minzhi, the protagonist of this film, personifies her film character in real life. Where did she go under the attention of society due to a lack of professional knowledge and education?
If You Want to Develop, You Need to Strike While the Iron is Hot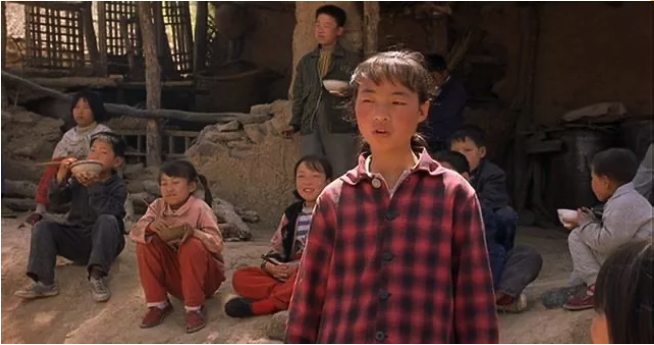 Wei Minzhi did not fall into the abyss of fame. At the suggestion of Director Zhang Yi-Mou, Wei Minzhi realized that celebrity status was just a bubble, and studying hard was the most important thing. Therefore, Wei Minzhi refused the invitations of other directors and embarked on the road to school. After successfully finishing high school, Wei Minzhi took the art examination at Beijing Film Academy as she wished in 2004. However, contrary to expectations, Wei Minzhi failed the three tests. After learning the news of Wei Minzhi's loss, the media reported extensively, and there was even more ridicule from the internet. In the eyes of netizens, Wei Minzhi happened to have played in a famous director's film and yet was totally unsuitable for the artistic path.
If you want to achieve great achievements, you must first be able to withstand gossip, and hard work pays off. In 2004, Wei Minzhi exceeded the admission score of Xi'an International Studies University by more than 100 points and successfully became a student majoring in choreography. As a result, Wei Minzhi took another step closer to her dream. If Director Zhang Yimou changed Wei Minzhi's life trajectory, Professor Chan Yee Kong from Brigham Young University–Hawaii, in the United States, changed her life again in 2004. Professor Chan was invited to China to attend the Sino-US exchange meeting, whose theme was "Let No Student Fall Behind," which reminded him of Wei Minzhi in the film. After communicating with Wei Minzhi, Chan found that Wei Minzhi and Zhang Yimou portrayed their ideal substitute teacher in the movie Not One Less and were obsessed with their dreams. Professor Chan believed that Wei Minzhi's conditions were in line with the admission standards of the student aid program of Brigham Young University–Hawaii, so he made an appointment with Wei Minzhi. If her level of English speaking could meet the university's standard, she could be recommended to study at Brigham Young University–Hawaii.
Life is Far More Wonderful than Movies
In order to win the opportunity for further education, Wei Minzhi worked hard to learn English and finally got a recommendation to study at Brigham Young University–Hawaii. During her stay at Brigham Young University–Hawaii, Wei Minzhi worked hard, as usual. She not only became the host of the choir, but also served as the deputy director of the school's performing troupe. Nowadays, Wei Minzhi not only has her own career, but also a husband and two lovely children who treasure her. Many years ago, Wei Minzhi probably never dreamed that one day she would walk out of the small mountain village, go abroad to study, and fulfill her dream of being a director. Some people say that Wei Minzhi is so lucky. In fact, all of this is the result of her hard work. Wei Minzhi improved herself step by step and changed her fate through education. Achieve your own happiness through education. What is Wei Minzhi's view of education?
  Educating With Love Can Guide Students Down the Right Path
Brigham Young University is a century-old famous university that has made great contributions to educational innovation and has a long history of cooperation with Beijing Normal University. Perhaps under the influence of Brigham Young University, Wei Minzhi, who had not had the easiest educational path, now has some important ideas about education. The first idea is love. Nowadays, teachers should use their heart to understand what children need, instead of standing behind them with rulers and teaching whips to urge students to complete classes successfully, as in her era. What teachers should do more is guide and set an example. Reprimanding and scolding will only be counterproductive. The second idea is patience. A good education needs patience and improvement bit by bit. If a student fails, teachers should encourage them to do it again and not give up easily. The third idea is that effective teaching techniques vary from person to person. From the perspective of individuals, the same products cannot be produced in factories.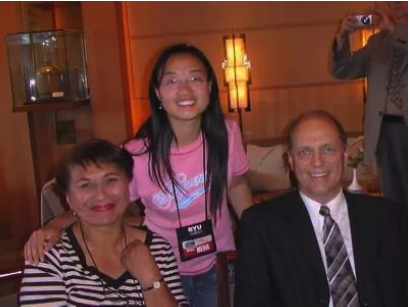 Today, young people often give up halfway in the face of educational difficulties. Wei Minzhi's story tells us that only by remembering our original aspiration can we always stick to our dreams and see a rainbow after wind and rain. Education is a process of continuous innovation. What exactly is a good education? From November 20 to 23, Ms. Wei Minzhi will give a speech on education at the Sixth China Education Innovation Achievements Public Welfare Expo held in Zhuhai. Professor Chan Yee Kong of Brigham Young University, who sponsored Wei Minzhi to study in America; the dean and scholars of the School of Education of Brigham Young University; and excellent education practitioners in Utah elementary and middle schools, including Ms. Zheng Yamin, the head teacher who has received a reply letter from President Xi Jinping, will also participate in one or two forums, namely, the "American Education Innovation Forum: Utah Education Practice," from 8:30 am to 11:00 am on November 21, and "Universities and Primary and Secondary Schools Jointly Promote Project Learning: Research and Practice of Brigham Young University," from 9:00 am to 1:00 pm on November 22.
For more details, please pay attention to the WeChat official account "Watch New Course" and "China Education Innovation."
For the original Chinese version of this article, please visit this link.