Read Time: 2 minutes
Image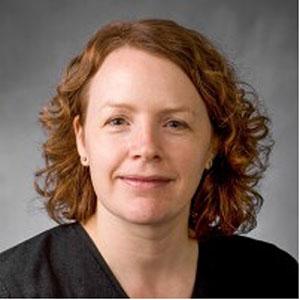 Sarah Westerberg has expansive duties as dean of students at Brigham Young University, from creating budget reports to keeping up to date with current trends in student affairs. However, Westerberg's favorite part of her job is helping and interacting with students—a love first sparked during her time in the Educational Leadership & Foundations Department of BYU's McKay School of Education.           
Westerberg first discovered her love for working in student life as an EdLF doctoral student 20 years ago. For her thesis, she examined the ways in which sustained professional development for principals affects attitudes about collaboration and teamwork in those principal's schools. She came to BYU with experience as a high school geography teacher and spent the first eight years of her career working at the Center for Service and Learning (Y-Serve), dedicated to helping BYU students. For the last 17 years, she has served as associate dean of students and then as dean.
"What drew me to the dean position was the opportunity to continue to work with students," she says.
Westerberg especially loves visits from past students who share the impact she has had in their lives. She describes students bringing their parents to meet her at their graduation because they were grateful for her support. "We work with any student who is coming in," Westerberg says. "We'll help them. We'll get them connected with resources. We'll listen to them."
Westerberg says the education she received during her time at the McKay School has been invaluable. "The education policy class, the education law class, the human resources class, and all the research classes have positively contributed to the way I do my work as an administrator," she says. The skills she learned from these classes are used daily as she tries to make a difference in students' lives.
"I'm all in for the students," she says. "I am rooting for them, and I want to help them."
Writer: Bridget Quain
Photography: BYU
Contact: Andrew Devey