Welcome back to campus for our 2022–2023 school year! We in the dean's office feel grateful to have served closely with Richard Osguthorpe for the short time he was with us in the McKay School, and we fully support him in his new role as associate academic vice president for undergraduate studies. We also give our full support to Interim Dean Kendra Hall-Kenyon, as she leads us in serving our McKay School and Educator Preparation Program students with greater love and understanding—to teach, guide, and nurture in Christlike ways.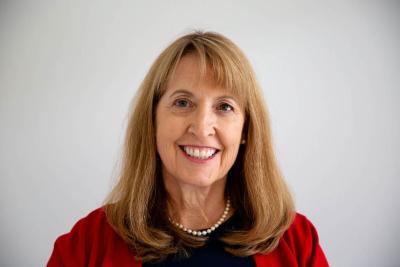 This year's theme for BYU's University Conference was "Come ye and let us walk in the light of the Lord" (2 Nephi 12:5). This applies to all of us at BYU—faculty, staff, administrative personnel, and students. President Worthen reminded us that students are "why we exist. This is the primary focus of our mission." He shared the updated strategic objectives for the university, which focus prominently on students, emphasizing that one of BYU's goals is to "promote a sense of belonging among all members of the campus community." He suggests that "we can have a truly unified, and unifying, gospel-based belonging effort that will have a long-lasting effect."
Elder D. Todd Christofferson's remarks at the conference also focused on students. He admonished us to "Please help students understand that the 'Aims of a BYU Education' are really the means that qualify and prepare them to achieve the end of shared service in the cause of Christ, the redemption of mankind."
In her address at McKay Day, Interim Dean Hall-Kenyon reaffirmed our commitment to students as she discussed four areas of emphasis for this coming school year:
1.     Mission-Fit Hiring
2.     Faith-Based Teaching and Learning
3.     Student-Centered Scholarship
4.     Belonging
We invite you to join us this year as we place greater emphasis on serving students in ways that are unique to BYU, as we "educate for eternity, knowing that every person is a child of God with a divine nature and destiny" (McKay School Core Message). Please share with us your inspiring stories, strategies, and even your challenges as we work together to fulfill the Mission and Aims of a BYU Education here in the McKay School.