Read Time: 4 Minutes
Joel Coleman, superintendent of the Utah Schools for the Deaf and the Blind (USDB), focuses on putting his students'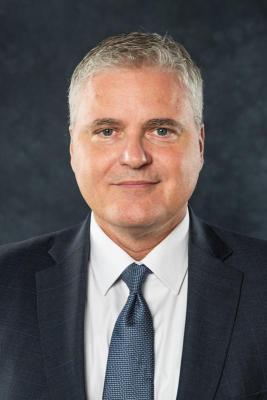 needs before anything else. To better serve his students, Coleman recently returned to BYU's McKay School of Education to receive his doctorate in education. "I'm really interested in being able to contribute in some way to help schools and professionals expand and transform the way they approach teaching and learning," he says.
Coleman began his career teaching seminary and institute within the Church Educational System, and he was certain he would never leave. However, after 22 years, he felt impressed to look for different opportunities. When the USDB superintendent position opened, he decided to apply. Although he felt unqualified at the time, Coleman says, he realizes now that "some things are meant to be." He has now worked as superintendent for the past nine years.
Under Coleman's leadership, USDB has accomplished many unique feats—one of the most notable being fielding their own deaf football team, led by Coach Brian Tingley. Visually impaired students from USDB also competed in the SEVENTY48—a competition in which participants row 70 miles across Puget Sound within 48 hours. They even built their own boat. With a little support, these young students have discovered that they can accomplish almost anything.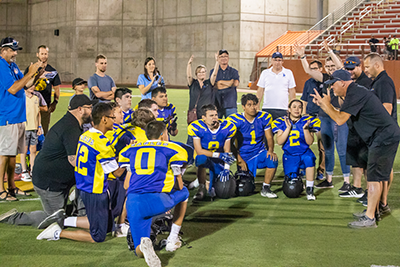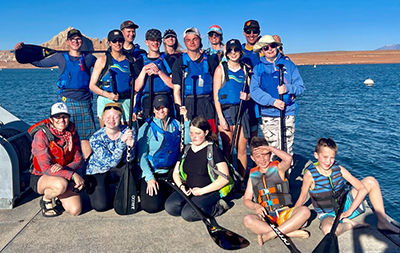 The goal of the Utah Schools for the Deaf and the Blind is to make these children feel as though the sky is their limit. "I feel like [being deaf] is a superpower" says Coleman. "They have their own language. They're very observant. They can do it. They can fly airplanes. They can literally do anything except hear."
Working as USDB superintendent has expanded Coleman's views about both ability and disability. "You just realize they are so capable," he says. "We all have our own disabilities, even though sometimes they're not labeled by the world as disabilities. But [these students] are as capable as any of us: of learning, of having joy, of accessing the eternal blessings that we all have. If we see them and everyone else on a level playing field, instead of the old, traditional way of ranking people, then I think that's the best thing our society can do."
As a father of five, Coleman has had to learn how to balance family, work, and school commitments. "You have to be self-driven," he says. It takes some sacrifice to be able to balance all three, but Coleman's dedication to improving the education of students, especially those with disabilities, makes it worth the work.
Coleman says that his favorite part of returning to BYU has been, "doing research to see what motivates people and how the system can be improved." BYU's doctorate in education prioritizes improving educators and catering to students' individual needs, in order to nurture the full potential in those they teach. Joel Coleman is well on his way to doing exactly that.
Writer: Felicity Kohler
Contact: Michael Leonard