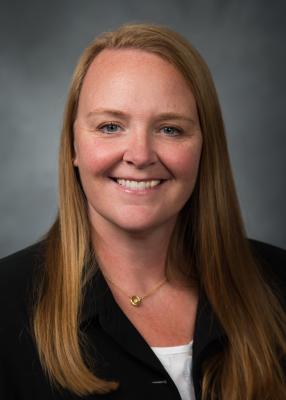 Welcome back to another exciting academic year in the McKay School of Education! A warm welcome to both our returning students and those joining us for the first time. As we come together once again, I am reminded of the incredible sense of community and purpose that defines our school.
Our faculty and staff are dedicated to providing you with rich, meaningful, and inspiring learning opportunities that will empower you to make positive contributions for the benefit of the world.
The mission of the McKay School focuses its efforts on preparing exceptional educators who model their lives and work after our Savior, Jesus Christ, the Master Teacher.
We hope that as you learn and study this year, you will pursue both academic and spiritual learning. You will be busy with your studies and social activities, but remember to make time for the Lord each day. Study your scriptures, remember your prayers, attend the temple, and attend the weekly university devotionals, which provide amazing opportunities for spiritual learning and inspiration. As you face trials and challenges, turn to the Savior. He offers love, peace, comfort, and strength. He will help you and give you strength beyond your natural abilities. Remember Him, come to know Him, and strive to emulate Him.
You are a vital part of our vibrant community. Your unique perspectives and contributions enrich the tapestry of our school, and we are here to support you every step of the way.
Thank you for being a part of the McKay School of Education. Together, we will pursue excellence, embrace the lifelong pursuit of learning, and strive to nurture the full potential in others.
Have a wonderful year!
—Dean Kendra Hall-Kenyon