Sean Stein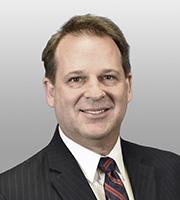 Sean Stein is the Chairman of the American Chamber of Commerce in Shanghai and a Senior Advisor in the public policy practice at Covington and Burling , where he helps companies with their government relations and their China strategies. Sean spent more than 25 years as an American diplomat. During his diplomatic career he had the privilege of working in Africa, the United States, South Asia, the Caribbean, and Asia — including more than a decade in China.
Sean was born and raised in Utah. His first real exposure to the world outside of the USA was when he served an LDS mission in Haiti. This experience sparked an interest in international affairs that drove a lifelong desire to make the world a better and more just place.
Sean currently speaks English, Chinese, and Indonesian but has forgotten a few others, including French, Haitian Creole, and Khmer.
Sean is married and has three children.