A Quest to Rest in a Nest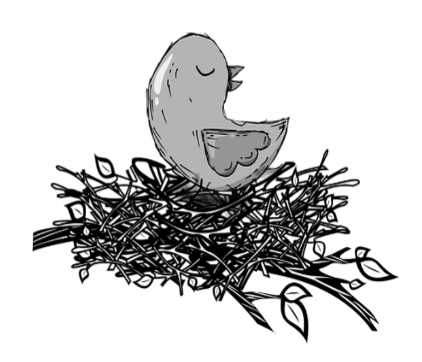 Objective
Blend a beginning consonant, consonant blend, or digraph with -est to make words such as vest and quest.
Lesson Plan
Target Words:
nest
rest
test
vest
pest
quest
chest
Materials:
Picture cards
Envelopes
Word-building cards
Sentence frames
Nest graphic
Overview
The children will go on a quest to find and make words that end in -est, such as rest, nest, test, quest, and chest.
Literacy Activities
Rest from a quest
Hide the picture cards around the room, and put the nest graphic in the center of the room.
Tell the children to go on a quest to look for words that end in -est.
Have the children chant, "Going on a quest!"
When the children find a picture, have them say, "I found a ___ on our quest!" and let them put their card to rest in the nest.
When all the pictures are found, tell the children that they can rest.
Ask the children to share the words they found as you write them on the board (explain that the qu in the word quest makes the /kw/ sound).
Invite the children to underline the -est in the words.
Make words that end in -est
Fit words into sentence frames
Display the picture cards so that the children can see them.
Help the children identify each card and point out that each word ends in -est.
Give teams of children the sentence frames to fill in with -est words, referring to the picture cards if needed.
Describe target words
Write nest on the board and analyze the word with the children.

How many sounds and letters are there?
How many vowels? What sounds do the vowels make?
How is nest different from net?
Can you describe the structure of the word nest?

CVCC (consonant-vowel-consonant-consonant) pattern.

Do this exercise with other -est words (e.g., rest, pest) as desired.
Read More
Standards
SEEL lessons align with Common Core Standards. Please see the standards page for the code(s) associated with this lesson.

http://education.byu.edu/seel/library/
680521
A Quest to Rest in a Nest