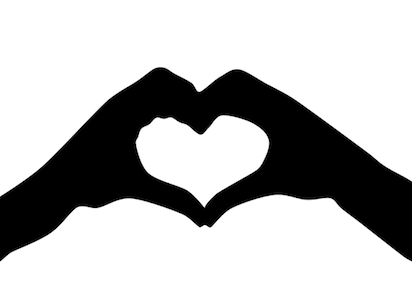 Objective
Recognize and produce the /sh/ sound in series of words that all begin with /sh/.
Lesson Plan
Target Words:
show
shoe
sheep
shine
shapes
shadow
Materials:
Flashlight or overhead projector
Toilet paper tube
Plastic wrap
Rubber band or tape
Shapes (print two sets)*
*Items included below
State and Model the Objective
Tell the children that they will play with shadows and shapes as they listen for words that start with the /sh/ sound, such as shell, ship, shower, and shampoo.
Literacy Activities
Shine a light to make shadow shapes
Cut out each set of /sh/ shapes, spread one set on a table, and help the children identify the shapes while you emphasize the /sh/ sound.
Explain to the children that they will be looking for shadows of shapes that start with the /sh/ sound, as in shark.
Show the shadows of the other set of shapes on a wall or screen by:

Holding cutout shapes in front of a flashlight
Placing them on an overhead projector
Holding them in front of a computer camera lens for online teaching

Have the children look at the shape and guess which shape on the table is making the shadow.
When they find the correct shape, have them shout out the name of the shape.
Invite the children to take turns displaying a /sh/ shape as the rest of the children guess.
Review the /sh/ shapes with the children, emphasizing the /sh/ sound (e.g., sh sh sh shoe).
Shine a "/sh/ finder"
Make "/sh/ finders" for or with the children:

Trace around a toilet paper tube on the plastic wrap, then write "sh" with a permanent marker in the circle you made.
Center the toilet paper tube over the letters, then gently lift the plastic wrap edges up around the tube.
Rubber band or tape the plastic wrap to the tube and check that you can see the "sh" through the tube.

Mix all of the shapes (see below) together and display them on a wall, table, or one by one on a computer screen.
Help the children identify all of the shapes, pointing out which ones start with /sh/.
Show each of the shapes again, letting the children aim their /sh/ finders at the shapes that start with /sh/ as they shout the /sh/ shape names.
More Practice
Blend sounds into words
Have the children blend word parts into whole words by tapping their heads when they say the beginning /sh/ sound, then touching their toes when they say the ending, and finally clapping once when they say the whole word together.

For example: sh (tap head) + ip (tap toes) = ship (clap hands)

sh + eep = sheep
sh + op = shop
sh + ell = shell
Read More

http://education.byu.edu/seel/library/
15434
Show Shadow Shapes