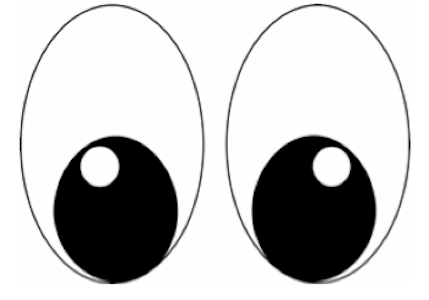 Objective
Recognize words that rhyme with face (e.g., "Do trace and face rhyme?") and produce rhyme words (e.g., "Think of a word that rhymes with face.").
Lesson Plan
Target Words:
face
case
trace
place
space
Materials:
Pictures of face parts*
Face Case label*
Paper plates
*Items included below.
State and Model the Objective
The children will trace and place a face and practice saying words that rhyme with face, such as case, space, and place.
Literacy Activities
Trace and place a face in a space
Put the Face Case label (see below) on a container that has the face parts (see below) inside.
Have the children trace the paper plate onto the paper in order to make an outline of a face.
Invite the children to choose a face part from the container labeled Face Case.
Ask the children if face and case rhyme.
Have the children place their face part in an empty space of their traced face.
Allow the children to choose three more face parts to place on their face.
Tell the children to put glue or tape on the back of each face part and stick them onto the face.
Help the children make a list of all the words that rhyme with face that they heard throughout the activity (e.g., trace, case, space, place).
More Practice
Produce words that rhyme with face
Remind the children of the words they played with (e.g., trace, face, case, place, space).
Tell them you can think of other words that rhyme with face (e.g., chase, base, lace).
Ask each child to think of a word that rhymes with face (support as needed).
Recognize rhyming words
Have the children repeat a set of two words (e.g., face, trace).
Ask the children to put their hands on their face if the words rhyme and to keep their hands down if the words do not rhyme.
Repeat with other sets of words: (e.g., space, place; race, cow; base, case; vase, door; chase, pace).
If the children do not respond correctly, repeat the two words, emphasizing the ending sounds of the words.
SEEL At Home
Print
Objective
Recognize and produce words that rhyme face.
Materials
Activity: Trace a Face
Draw a large face on a blank piece of paper using a black marker.
Have your child put a blank piece of paper over the face drawing and hold or tape both pieces against a window so that the face can be seen through the top sheet.
Allow your child to trace the face onto the top sheet of paper.
Together think of words that rhyme with face and list them next to or around the traced face.
The activity can be repeated several times.
Standards
http://education.byu.edu/seel/library/
14655
Trace a Face