This Year's Speakers
Opening Remarks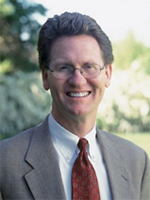 Prof. John Lewis
Associate Advancement Vice President and Publisher of BYU Magazine at Brigham Young University. As associate advancement vice president since July 1998, John C. Lewis oversees BYU's alumni and external relations efforts. His career has included service with Mountain Bell and WordPerfect Corporation, where he became executive vice president and a member of the board of directors. After WordPerfect's merger with Novell, Inc., he became a senior vice president responsible for customer service worldwide. He left Novell in 1995 to become vice president of corporate development at Nu Skin Enterprises. He holds a BA in English and an MBA from Brigham Young University as well as an MA in English from the University of Virginia.
Keynote Speakers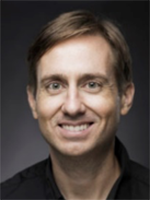 Josh Steimle
Author, speaker, entrepreneur, and executive coach. Josh is the founder of MWI, a digital marketing agency with offices in Hong Kong, Singapore, China, the UK, and the US. He is also the founder and CEO of Influencer Inc, a publishing, training, and events company that provides personal branding and thought leadership services to CEOs and other executives. He is also a TEDx speaker, has presented to audiences in Asia, Europe, the Middle East, Latin America, and North America, and has been interviewed on local, national, and international radio and TV programs and on more than 50 podcasts on topics related to technology, marketing, personal influence, and entrepreneurship.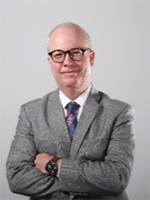 Greg Fox
VP of Marketing at Huawei Technologies. Greg leads Huawei Technologies corporate marketing and brand strategy, which has propelled the $92 billion company to the leading ICT solutions provider in the world, and now the number 2 global smartphone leader. For the previous two years, Greg led Huawei Partner and Alliances, growing partnering capabilities, and revenue from $100 million to nearly $1 billion annually. He has been instrumental in promoting the value and the role that ICT and enabling technologies such as broadband, data center, cloud, IoT, Big Data, and Artificial Intelligence, play, in driving country digital transformation and country GDP. He received his MBA from Brigham Young University.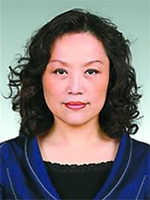 Dr. Jenny Sheng
Author of "Chinese Workers in the Construction of the Central Pacific Railway" and "Golden Road Passing". Ph.D., Associate Professor. In July 1985, Dr. Sheng graduated from Shanghai Normal University and stayed on as a professor. In 1998, she served as the deputy dean of the Sino-US Cooperation Utah Institute of Science and Technology at Shanghai Normal University. She was a pioneer in educational cooperation projects between Shanghai and Utah. From 2000 to 2001, she was a visiting scholar at Weber State University in Utah and visited Brigham Young University many times. She had supervised multiple charity projects between LDS Charities and the city of Shanghai. Previous appointments include: the deputy director of the Shanghai Oriental Forum Office, and the director, the chairman of the labor union, and the secretary general of the Shanghai Social Science Federation. She currently serves as Deputy Director of Shanghai Local Records Office and President of Shanghai Yearbook Association.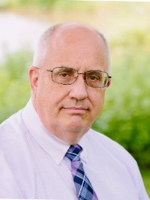 Dr. Dale Cox
VP of Asia Pacific, International School Services. Dr. Cox received his doctorate in educational leadership from Lehigh University, his M.Ed. in educational administration from Arizona State University, and his B.A. in history from Brigham Young University. He worked for 25 years in public education in the United States before becoming an international school administrator in Beijing in 2006. He has served as the Vice President of the Board of Trustees of the Association of China and Mongolia International Schools and has presented and trained on teacher recruitment, school improvement, learning innovation, board governance, and school leadership. Having lived in Asia in his youth, he is fluent in Mandarin and Cantonese. He and his wife Rhoda are the parents of six children and the grandparents of thirteen grandchildren.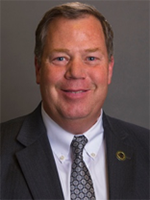 Rep. Eric Hutchings
Republican member of the Utah House of Representatives representing District 38 and CEO and founder of Regeneris Group Renewable Energy. Eric Hutchings has served in the Utah State House of Representatives since 2001and currently holds the position of Speaker Pro-Tem. He also is the Chairman of the Utah State International Relations and Trade Commission for the legislature, and the Chairman of the Law and Criminal Justice Committee for the National Conference of State Legislatures. Representative Hutchings serves on the Board of Directors for the World Trade Center Utah and the Utah Olympic Legacy Foundation that oversees all of the Olympic venues and events for the State. Representative Hutchings was also on the team that helped the University of Utah open its Asia campus on South Korea.
Representative Hutchings served a mission for the LDS Church in TaiChung Taiwan and still speaks what he considers to be conversational Mandarin. He holds a Bachelors Degree in Asian Studies from Brigham Young University, and a Masters Degree in International Affairs and Global Enterprises from the University of Utah. He currently works in the renewable energy industry, and travels extensively in Asia and Europe with his wife Stacey, sometimes for work, often to help lead trade mission delegations and even sometimes just for fun.
Workshop Presenters
Including: Greg Fox, Jenny Sheng, Josh Steimle, Dale Cox, and the following professionals below.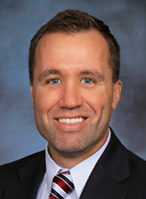 Jake Mangum
VP of International, Melaleuca, Inc. Jake joined Melaleuca in 2015 as their Global Controller and has served as their Vice President of International Operations since early 2016. In this capacity, Jake manages a portfolio of international markets in Asia and Mexico. Prior to Melaleuca, Jake spent several years living and working in Latin America as the Finance Director for Argonaut Gold and as the Regional Controller for Boart Longyear. Mr. Mangum graduated from Brigham Young University with a bachelor's degree in accounting. Jake also earned a Master of Accountancy from Brigham Young University with an emphasis in federal taxation.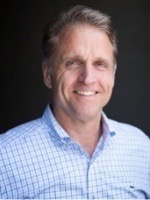 John Hnanicek
Chief Digital Innovation Officer, Melaleuca, Inc. In his role of Chief Digital Innovation Officer, John is responsible for leading the company's transformation of the digital customer experience, in addition to the company's entrance into the China market. Prior to joining Melaleuca, John has a long history of technology leadership with a focus on Digital/ ecommerce with several retailers including The Vitamin Shoppe, Charming Charlie and eToys. John is a native of Cleveland, Ohio where he received his B.S. in Computer Science.
Closing Remarks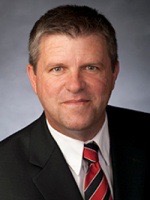 Jeff Ringer
Associate International Vice President at BYU. Jeffrey R. Ringer was the previous director of the David M. Kennedy Center for International Studies at BYU. In addition to the overall management of the center, including its academic and research programs, he has also directed the China Teachers Program since 1992. He is an instructor in political science, where his research and teaching interests include U.S. foreign policy and Asian politics. He received his BA in Political Science and MA in International Relations from BYU and PhD in International Politics from University of Colorado Boulder.
Conference Schedule
| Saturday, February 16th | Morning Session |
| --- | --- |
| 8:15am | Check-in |
| 9:00am | Welcoming Remark |
| 9:15am | Building Bridges that Last – Opening Remarks by John Lewis |
| 9:30am | Why I Wish I had Moved to China Right After Graduation – by Josh Steimle |
| 9:55am | Break |
| 10:05am | Building a Fully Connected, Intelligent World – Greg Fox |
| 10:30am | Reflections on the US-Sino Transcontinental Railroad – by Dr. Jenny Sheng |
| 10:55am | Break |
| 11:05am | International Education in China: Trends and Opportunities – by Dr. Dale Cox |
| 11:30am | The Advantages of Backwardness, Learning from our Friends – by Rep. Eric Hutchings |
| 12:00pm | Lunch served |
Afternoon Session

12:30pm

Opportunity Fair
Mentoring Sessions 1, 2 & 3

2:00pm

1st Breakout session

Living and Working Abroad: Do you Have What It Takes? – by Jake Mangum
China: The Emerging Giant that will Change the Global Economy of the Future – by Greg Fox
China, International Education, and Expatriate Living – by Dr. Dale Cox

3:00pm

2nd Breakout session

Melaleuca's Journey to a Digital First Approach in China – John Hnanicek
How to Move to China: The Nuts and Bolts – Josh Steimle
History of Friendship between Utah and Shanghai and Looking Forward to the Future of Sino-US Trade – Dr. Jenny Sheng

4:00pm

Concluding Session

4:10pm

Speakers' Recognition

4:20pm

An International Education – Closing Remarks by Jeff Ringer

4:30pm

Close
Why BYU China Conference?
BYU China Conference is a necessary stop for students interested in China, just as China is a necessary stop for individuals and companies engaged in businesses, technology, science, and more. BYU China Conference directs attention to the growing global influence of China by inviting speakers with exceptional interactions with China and it's people to come share their knowledge, advice, and experiences. Past speakers have included lawyers, film directors, doctors, artists, professors, entrepreneurs and more. Topics range from building Disneyland to choreographing dances for the Beijing Dance Academy.
BYU China Conference's mission is to help attendees discover their own path that leads to China. It aims to provide attendees with an educational, engaging atmosphere where they can listen to informative talks, interact with each other, and discover new opportunities to experience all that China has to offer.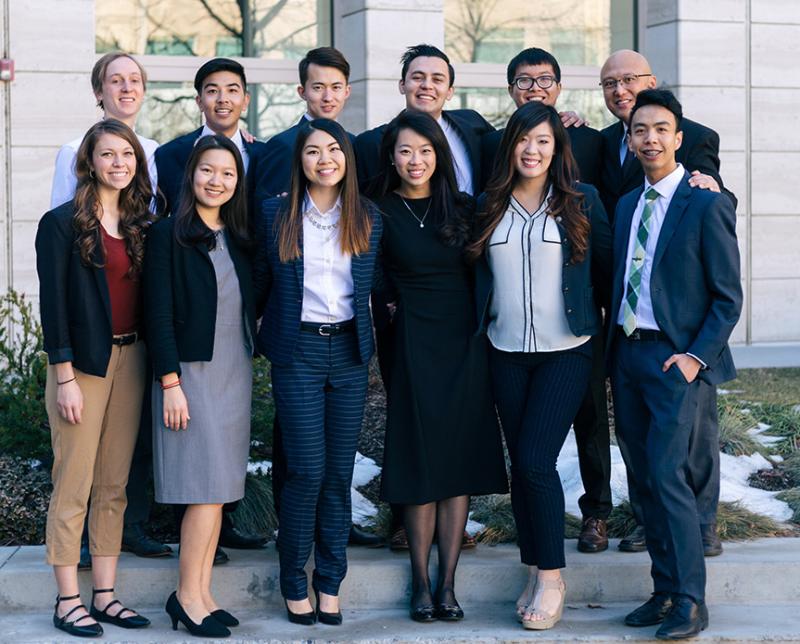 BYUCC Committee
(Top Left to Bottom Right) Ryder Seamons (Public Relations), Simon Li (Public Relations), Nathan Brown (Marketing), Oscar Ivan Cordon (Opportunity Specialist), Leo Liang (Operations and Finances), Dr. Peter Chan (BYUCC Advisor & BYU Professor of Instructional Science), Hannah Wang (Public Relations), Kitty Zhou Weakley (Opportunity Specialist), Michelle Wu (Public Relations), Megan Chan (Co President), Rachel Tam (Marketing), Phillip Ng (Co President) Not Pictured: Chelsia "The Boss" Liu (Operations and Finances), Hanqing Zhao (Opportunity Specialist) View Bios
BYUCC Advisory Board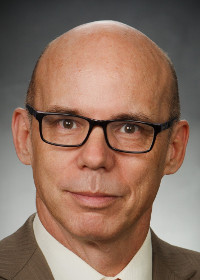 Dr. Dana Bourgerie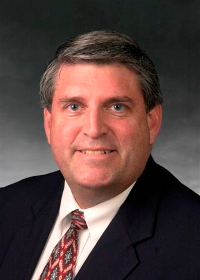 Dr. Rick Miller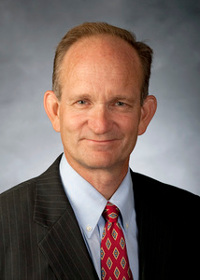 Dr. Bruce Money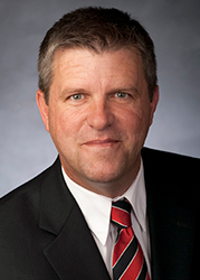 Jeff Ringer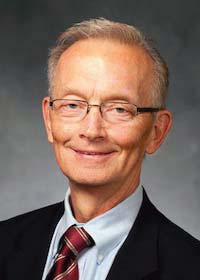 Al Merkley
Dr. D.J. Lee