BYU China Conference
Speakers • Networking • Panel Session • Lunch
March 6th, 2021, 9:00 AM to 12:30 PM
Location: BYU Hinckley Center
Opening Remarks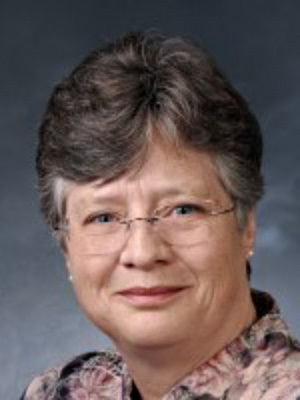 Dr. Sandra Rogers
International Vice President of BYU
Sandra Rogers is the international vice president at Brigham Young University. Rogers previously served as the associate academic vice president for International, Distance and Continuing Education. With broad experience in the international arena, Rogers has studied, served, and worked in countries such as the Philippines, Nigeria, Jordan, and Romania.
Read more
In addition to serving as a missionary for The Church of Jesus Christ of Latter-day Saints in the Philippines, she has worked with the Church's Humanitarian Services Committee in Africa and Eastern Europe. As a nursing professor, Rogers was asked to serve as a consultant for numerous international programs, including training and development projects funded by the United States Agency for International Development (USAID). Rogers also served as dean of BYU's College of Nursing for six years. Her research has focused on primary health care programs. She received a PhD from the University of California–San Francisco, specializing in international, cross-cultural nursing and holds degrees from the University of Arizona and Brigham Young University.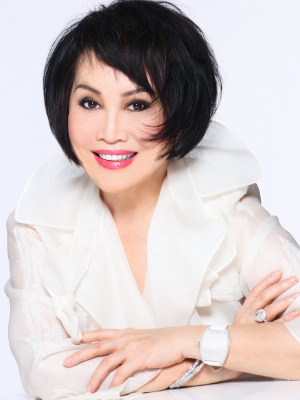 Yue-Sai Kan 靳羽西
Co-Chair, China Institute
People magazine called her "the most famous woman in China" and Time magazine proclaimed her "the Queen of the Middle Kingdom. Her popularity has drawn comparisons to Oprah's influence in the United States. Chinese-American Yue-Sai Kan is an Emmy-winning television producer, best-selling author, entrepreneur, and humanitarian.
Read more
In 1972, Yue-Sai created the weekly television series Looking East, the first of its kind to introduce Asian cultures and customs to a growing and receptive American audience. In 1986, the television series One World, produced and hosted by Yue-Sai, aired on China's national television network CCTV, giving millions of Chinese the first glimpse of the outside world. In 1992, she successfully transformed herself from a TV personality to an entrepreneur by creating the Yue-Sai Cosmetics brand, which is recognized by over 90 percent of the Chinese population today. She also created a lifestyle product line called House of Yue-Sai, which focuses on interior design and home furnishings. Yue-Sai has written nine best-selling books, spreading the knowledge of beauty, etiquette, health and success among Chinese readers. more Yue-Sai's humanitarian efforts have primarily been focused on education and children. She has built schools in her hometown of Guangxi and libraries in poor regions in Northern China. She awarded scholarships to students in a number of colleges in China as well as Hunter College and the Fashion Institute of Technology in New York. As a board member of the Shanghai Soong Ching Ling Foundation, she has helped raise millions of dollars for the well-being of women and children. Six years ago, Yue-Sai signed on to be the National Director of the Miss Universe China pageant, which seeks to encourage young people in particular to be charitable, educate them about exemplary values, and create a positive image and celebrate women by empowering them to use beauty for positive social change. Yue-Sai also sits on the board of the Ellis Island Honors Society, Committee of 100, China Institute in America, and Prince Albert of Monaco's Philanthropy Roundtable. Yue-Sai Kan is the first and only living American featured on a Chinese postage stamp.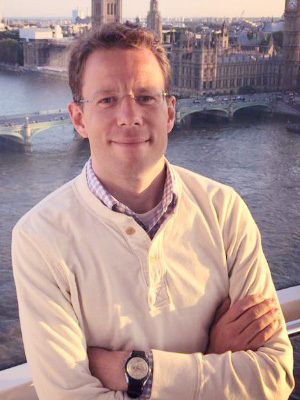 Jared Andersen
Director of China Strategy, Microsoft
Jared Andersen has spent most of his 18-year career growing incubation technology businesses in China—spanning AR/VR, mobile apps, PC hardware, search, digital marketing platforms, and cloud services. He also spent four years living in Beijing, where he set up Microsoft's cloud services in China. In 2015 and 2016, he was the speechwriter for Microsoft CEO Satya Nadella.
Read more
Jared has always been passionate about the role technology plays in how we live, work, and play. He has a master's degree in Information Systems Management and a BA in Business Management from Brigham Young University. He learned Mandarin while growing up in Hong Kong and studied it further at Nanjing University. Jared currently lives in Seattle, Washington. In his spare time, he enjoys restoring andcolorizing historical black-and-white photographs and writing.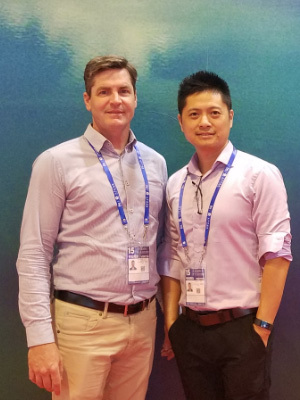 Jonathan Garrison and Jinhua Hou
EnRoute Global Founders
Jon and Jinhua were colleagues when they both worked with Goldman Sachs. In 2016, Jon and Jinhua met and decided to build a company, EnRoute Global.They focus on helping clients expand business between China and the U.S
Read more
Jonathan Garrison Jon has been engaged in investment and management activity in China for 20 years. He spent ten years with Goldman Sachs as a Vice President leadingtop performing teams in the Investment Management Division before starting a multi-year tenure at Wanda Group in 2012. He is fluent in Mandarin Chinese and has an extensive network with local andinternational entertainment, real estate, finance, legal and technology circles. He earned an MBA from Carnegie Mellon University and is a graduate of the John Hopkins-Nanjing University Center for Advanced International Studies. Jinhua Hou Jinhua spent five years with Goldman Sachs and then with Cloud Interactive, a leading In-flight Wi-Fi service provider in China. He had engaged in many industries, including education, technology, global payment system, logistic, and media & advertising. In the last three years, he mainly focus on the Airplane In-flight Net Work services and expand the market globally. He has helped Utah and other 20 states promote national parks in China via the In-flight Net Work. He earned an MBA from Westminster College and received his Bachelor's degree in Accounting from Brigham Young University. He served his LDS mission in Singapore and Malaysia in 2004-2006.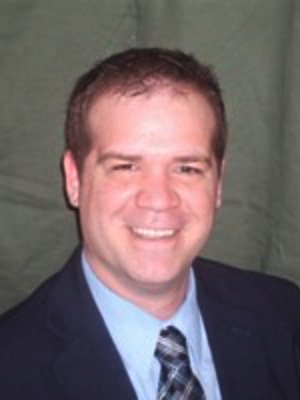 Adam Foster
President of the Helen Foster Snow Foundation
Adam Foster is the President of the Helen Foster Snow Foundation whose mission is to preserve, promote, and continue Helen's legacy of building bridges of international understanding between the US and China. Adam holds a Master's in Business Administration, and is currently the Director of Talent Success at Workfront, an Adobe company. Adam lives in Lehi, Utah with his wife and 5 beautiful children.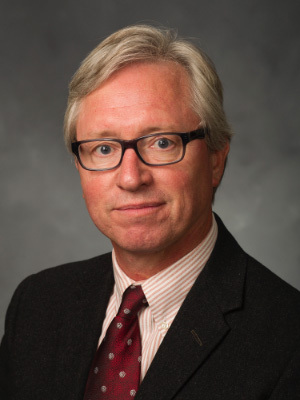 Dr. Eric Hyer
Associate Professor of Political Science, BYU
Eric Hyer received his Ph.D. in political science from Columbia University in 1990 and is presently an associate professor in the Department of Political Science at Brigham Young University and the Coordinator for Asian Studies. His research focuses on China's foreign relations. He has authored many articles on China's arms sales, territorial issues, and US-China relations. He was the associate producer of "Helen Foster Snow: Witness to Revolution," documentary movie (2000) and "From the Masses to the Masses: An Artist in Mao's China" (2005). His book, The Pragmatic Dragon: China's Grand Strategy and Boundary Settlements was published by University of British Columbia Press in 2015.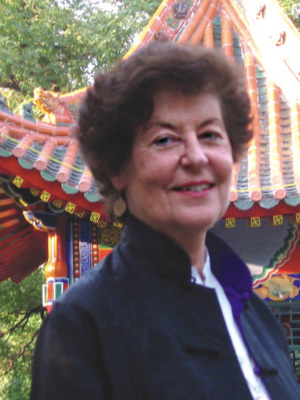 Sharon Crain
Modern Chinese Historian
Sharon Crain is a Specialist in Modern Chinese History and has been involved in China since 1977. She served as a Trustee of China Institute in America for 20 years where she helped develop the Chinese Scholars' Program after the normalization of relations between China and the United States in 1979. At this time she also became close friends with Helen Snow and An Wei, both of whom greatly influenced her deeper immersion into China.
Read more
John Murphy
Curator, L. Tom Perry Special Collection at BYU
John Murphy is Curator for 20th Century Mormon and Western Manuscripts in the L. Tom Perry Special Collections. He has a BA in History from Brigham Young University, a MSLIS degree from Simmons College, and an MA in Comparative History from Brandeis University. John worked as a Special Collections Librarian at the University of Arizona and began his career at BYU in 2002. He and his wife, Leslee Thorne-Murphy, are the parents of three sons. They enjoy skiing, hiking, traveling, and camping as a family.
Conference Schedule
| Saturday, February 16th | Morning Session |
| --- | --- |
| 8:15am | Check-in |
| 9:00am | Welcoming Remark |
| 9:15am | Building Bridges that Last – Opening Remarks by John Lewis |
| 9:30am | Why I Wish I had Moved to China Right After Graduation – by Josh Steimle |
| 9:55am | Break |
| 10:05am | Building a Fully Connected, Intelligent World – Greg Fox |
| 10:30am | Reflections on the US-Sino Transcontinental Railroad – by Dr. Jenny Sheng |
| 10:55am | Break |
| 11:05am | International Education in China: Trends and Opportunities – by Dr. Dale Cox |
| 11:30am | The Advantages of Backwardness, Learning from our Friends – by Rep. Eric Hutchings |
| 12:00pm | Lunch served |
 
Afternoon Session
12:30pm
Opportunity Fair
Mentoring Sessions 1, 2 & 3
2:00pm
1st Breakout session

Living and Working Abroad: Do you Have What It Takes? – by Jake Mangum
China: The Emerging Giant that will Change the Global Economy of the Future – by Greg Fox
China, International Education, and Expatriate Living – by Dr. Dale Cox

3:00pm
2nd Breakout session

Melaleuca's Journey to a Digital First Approach in China – John Hnanicek
How to Move to China: The Nuts and Bolts – Josh Steimle
History of Friendship between Utah and Shanghai and Looking Forward to the Future of Sino-US Trade – Dr. Jenny Sheng

4:00pm
Concluding Session
4:10pm
Speakers' Recognition
4:20pm
An International Education – Closing Remarks by Jeff Ringer
4:30pm
Close
Keynote speakers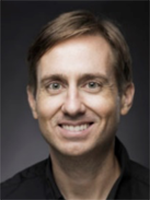 Josh Steimle
Author, speaker, entrepreneur, and executive coach. Josh is the founder of MWI, a digital marketing agency with offices in Hong Kong, Singapore, China, the UK, and the US. He is also the founder and CEO of Influencer Inc, a publishing, training, and events company that provides personal branding and thought leadership services to CEOs and other executives. He is also a TEDx speaker, has presented to audiences in Asia, Europe, the Middle East, Latin America, and North America, and has been interviewed on local, national, and international radio and TV programs and on more than 50 podcasts on topics related to technology, marketing, personal influence, and entrepreneurship.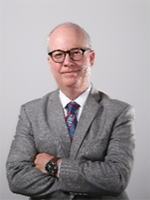 Greg Fox
VP of Marketing at Huawei Technologies. Greg leads Huawei Technologies corporate marketing and brand strategy, which has propelled the $92 billion company to the leading ICT solutions provider in the world, and now the number 2 global smartphone leader. For the previous two years, Greg led Huawei Partner and Alliances, growing partnering capabilities, and revenue from $100 million to nearly $1 billion annually. He has been instrumental in promoting the value and the role that ICT and enabling technologies such as broadband, data center, cloud, IoT, Big Data, and Artificial Intelligence, play, in driving country digital transformation and country GDP. He received his MBA from Brigham Young University.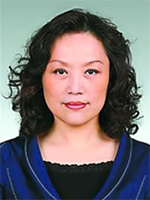 Dr. Jenny Sheng
Author of "Chinese Workers in the Construction of the Central Pacific Railway" and "Golden Road Passing". Ph.D., Associate Professor. In July 1985, Dr. Sheng graduated from Shanghai Normal University and stayed on as a professor. In 1998, she served as the deputy dean of the Sino-US Cooperation Utah Institute of Science and Technology at Shanghai Normal University. She was a pioneer in educational cooperation projects between Shanghai and Utah. From 2000 to 2001, she was a visiting scholar at Weber State University in Utah and visited Brigham Young University many times. She had supervised multiple charity projects between LDS Charities and the city of Shanghai. Previous appointments include: the deputy director of the Shanghai Oriental Forum Office, and the director, the chairman of the labor union, and the secretary general of the Shanghai Social Science Federation. She currently serves as Deputy Director of Shanghai Local Records Office and President of Shanghai Yearbook Association.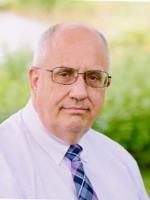 Dr. Dale Cox
VP of Asia Pacific, International School Services. Dr. Cox received his doctorate in educational leadership from Lehigh University, his M.Ed. in educational administration from Arizona State University, and his B.A. in history from Brigham Young University. He worked for 25 years in public education in the United States before becoming an international school administrator in Beijing in 2006. He has served as the Vice President of the Board of Trustees of the Association of China and Mongolia International Schools and has presented and trained on teacher recruitment, school improvement, learning innovation, board governance, and school leadership. Having lived in Asia in his youth, he is fluent in Mandarin and Cantonese. He and his wife Rhoda are the parents of six children and the grandparents of thirteen grandchildren.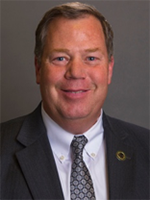 Rep. Eric Hutchings
Republican member of the Utah House of Representatives representing District 38 and CEO and founder of Regeneris Group Renewable Energy. Eric Hutchings has served in the Utah State House of Representatives since 2001and currently holds the position of Speaker Pro-Tem. He also is the Chairman of the Utah State International Relations and Trade Commission for the legislature, and the Chairman of the Law and Criminal Justice Committee for the National Conference of State Legislatures. Representative Hutchings serves on the Board of Directors for the World Trade Center Utah and the Utah Olympic Legacy Foundation that oversees all of the Olympic venues and events for the State. Representative Hutchings was also on the team that helped the University of Utah open its Asia campus on South Korea.
Representative Hutchings served a mission for the LDS Church in TaiChung Taiwan and still speaks what he considers to be conversational Mandarin. He holds a Bachelors Degree in Asian Studies from Brigham Young University, and a Masters Degree in International Affairs and Global Enterprises from the University of Utah. He currently works in the renewable energy industry, and travels extensively in Asia and Europe with his wife Stacey, sometimes for work, often to help lead trade mission delegations and even sometimes just for fun.
Workshop Presenters
Including: Greg Fox, Jenny Sheng, Josh Steimle, Dale Cox, and the following professionals below.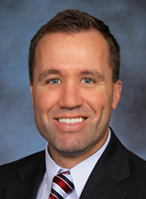 Jake Mangum
VP of International, Melaleuca, Inc. Jake joined Melaleuca in 2015 as their Global Controller and has served as their Vice President of International Operations since early 2016. In this capacity, Jake manages a portfolio of international markets in Asia and Mexico. Prior to Melaleuca, Jake spent several years living and working in Latin America as the Finance Director for Argonaut Gold and as the Regional Controller for Boart Longyear. Mr. Mangum graduated from Brigham Young University with a bachelor's degree in accounting. Jake also earned a Master of Accountancy from Brigham Young University with an emphasis in federal taxation.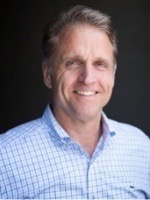 John Hnanicek
Chief Digital Innovation Officer, Melaleuca, Inc. In his role of Chief Digital Innovation Officer, John is responsible for leading the company's transformation of the digital customer experience, in addition to the company's entrance into the China market. Prior to joining Melaleuca, John has a long history of technology leadership with a focus on Digital/ ecommerce with several retailers including The Vitamin Shoppe, Charming Charlie and eToys. John is a native of Cleveland, Ohio where he received his B.S. in Computer Science.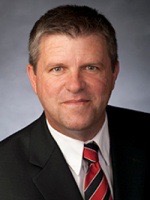 Jeff Ringer
Associate International Vice President at BYU. Jeffrey R. Ringer was the previous director of the David M. Kennedy Center for International Studies at BYU. In addition to the overall management of the center, including its academic and research programs, he has also directed the China Teachers Program since 1992. He is an instructor in political science, where his research and teaching interests include U.S. foreign policy and Asian politics. He received his BA in Political Science and MA in International Relations from BYU and PhD in International Politics from University of Colorado Boulder.