Purpose
The Utah Reading Endorsement Program offers teacher candidates and practicing teachers in both elementary and secondary education the opportunity to certify as reading specialists. The purpose of this program is to strengthen reading achievement of Utah's school children by providing their teachers with additional skills and knowledge for augmenting classroom reading instruction.
Basic Reading Endorsement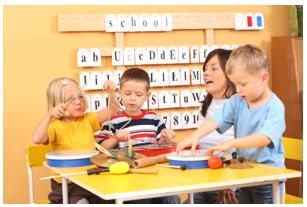 The Basic Reading Endorsement Program concentrates on such topics as assessment, phonetics, comprehension, remediation, writing process, content-area reading and writing, use of age-appropriate literature and informational texts, and foundations of reading. The Basic Reading Endorsement is earned via a two-year program. Cohorts, which are preserved throughout the program, are divided up into elementary and secondary endorsements.
Required Courses
Foundations of Literacy (TEd 620 - 3 credits)
Assessment of Reading Processes and Remediation of Reading Difficulties (TEd 625 - 3 credits)
Early Literacy Instruction/ Advanced Early Literacy (TEd 622 - 3 credits)
Writing as a Process (TEd 624 - 3 credits)
Children's/Young Adult Literature (TEd 621 - 3 credits)
Reading and Writing in the Content Areas (TEd 603 - 3 credits)
Advanced Reading Comprehension/ Understanding and Supporting Literacy Development (TEd 623 - 3 credits)
Availability
This endorsement is offered primarily to school districts participating in the BYU-Public School Partnership (Alpine, Jordan, Nebo, Provo, and Wasatch). Participation from districts or schools not in the Partnership will be on a space-available basis. Please contact the CITES office with any questions.