Engaging, Enhancing, and Enriching Student Learning Through Arts Integration: The How Tos Behind the Planning (K-6)
Session Description: (90 minutes)
We are committed to the arts, and we know that arts integration engages our students and enhances their learning as it enriches our teaching. But too often teachers suggest that they haven't been taught the "how tos" of arts integration. In this session Dr. Amy Miner will model and engage participants in the processes of arts integration, the thinking and decision making behind the planning, as well as share several examples of arts integration in various subject areas and grade levels. During the session participants will identify and plan arts integrated experiences, as well as receive resources that aid in integrated lesson planning for any grade level or subject.
Session Outline: Part 1 (90 minutes)
Introduce participants to a metaphor of integration
Provide common definitions of arts integration
Describe common models of arts integration
Model the process of integration
Provide favorite examples and non-examples of arts integration

Fabric of a Nation
Water Cycle

Overview favorite arts integration resources, materials, and websites
Provide handouts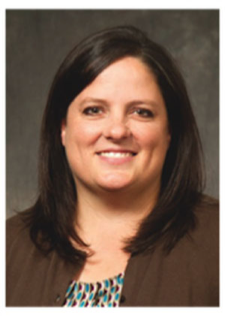 Amy Miner
Amy taught elementary school in Jordan School District before going on to receive her master's degree in children's literature at BYU and her PhD from Utah State University. For over 18 years Amy has been an advocate for arts integration. Currently as a teacher educator at Brigham Young University, Amy reflects her deep passion for the arts, literacy, and integration in her research and teaching.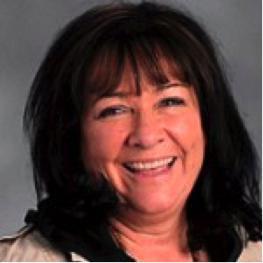 Kelleen Leslie
Kelleen is a 4th grade teacher at Blackridge Elementary in Jordan District. This past July she was accepted to the summer teacher institute at the National Gallery of Art in Washington D.C. There she learned some incredible ways to integrate works of art in the classroom. She also learned about their online resources and extensive lending library. She is excited to share what she has learned with others.
Double Dare Drama: Kick tedious multiple choice assessments out of your classroom!
Tired of traditional assessments that don't tell you much about student learning? This session will explore drama techniques that allow students to truly demonstrate what they know. See what students are thinking as they use drama to act out what they have learned. With these drama techniques, students are able to express original thoughts while using specific content to support their thinking and logic. Teachers easily access higher order thinking as described in Depth of Knowledge criteria level 3 and 4.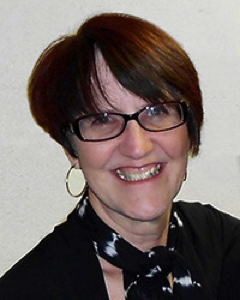 Teresa Love
Teresa Love has been working as a drama/theatre specialist for over 30 years. Her work on the innovative Provo Integrated Arts Project--arts in-service and curriculum—lead her to Los Angeles where she was a founding partner in two Theatre-in-Education/Theatre for Young Audience groups.
For 17 years she was artistic director of Imagination Company, a touring theatre of adult professional actors who performed specifically for children. IMCO reached an audience of over four million children, mostly school populations. She is still actively associated with LA's Open Window Entertainment.
Teresa was an in-classroom specialist with the Fullerton, California School District, and she worked with the Children's Museum of Los Angeles on the Reading Edge program. She currently teaches at BYU in the Theatre and Media Arts Department, instructing preservice teachers in the course Drama in the Elementary School Classroom, as well teaching a course in storytelling. She participates as a professional development partner with the Beverly Taylor Sorenson Arts Learning Project. She is currently preparing to direct Water Sings Blue, based on Kate Coombs award winning poetry book about the ocean, which will tour with BYU's Young Company in fall of 2015.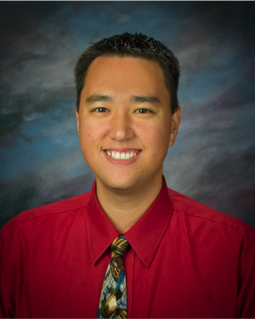 Vic Larsen
Vic Larsen has taught 5th and 6th grades in Alpine School District. He is a lover of the arts, which is evident in the types of activities he has done in his class. His students look forward to mummifying chickens and doing a process drama that mimics an ancient Egyptian funeral.In his current capacity he has assisted with the development of several STEAM activities across multiple grades. He supports all of the arts, believing that it is through the arts that students fall in love with learning.
Create Hologram Viewers
In this very engaging hands-on workshop, participants will learn how to integrate science and visual arts by creating their own hologram with Model Magic and other Crayola products. A complete in-depth lesson plan will be provided which includes background information, a vocabulary list, step-by-step instructions and assessment and extension activities to be done with students in the classroom.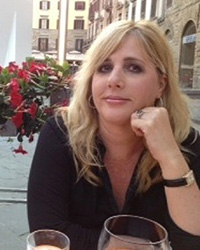 Linda J. Parzych
Linda J. Parzych joined Crayola, LLC in June 2001 and is now an education marketing manager. She is part of a team responsible for creating programs, literature, and education advertising, as well as the resources available to teachers. Her work includes the 21st Century Skills video workshops, early childhood literature, a mini grant program partnering with NAESP (National Association of Elementary School Principals), product resource guides, and hands-on workshops (to name just a few), while she still works a 13-state territory.
Linda soon discovered that this position is much more than just a job; it requires a passion to assist and support visual arts programs throughout her territory. She has formed very close relationships with her arts coordinators and influencers and has helped bring visual art experiences to many elementary school children. Throughout her 12 years with Crayola, she has sponsored and supported numerous art events that directly affect children. She feels personally rewarded when kids reach out and send artwork and thank you notes to her for bringing art into their lives.
Reaching Diverse Learning Needs Though the Arts
This session will discuss how a range of learning needs and styles can be best addressed though the arts. From learning disabilities to gifted students the arts provides a great connection to almost everyone's learning needs. Two teachers who have had personal struggles with school and learning will show how their own experiences have led them to develop pedagogies and curriculums that incorporate the arts. Though these strategies these teachers now address the needs of all their students with amazing success.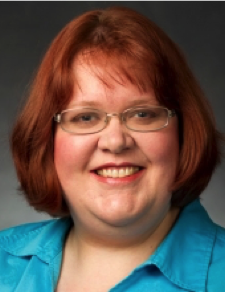 Rachel Wadham
Rachel Wadham is the Education and Juvenile Collections Librarian at Brigham Young University. Her published works include This Is My Life: A Guide to Realistic Fiction for Teens and Integrating Young Adult Literature though the Common Core State Standards. Rachel holds a master's degree in library science from the University of North Texas and a master's in education from Pennsylvania State University. Additionally Rachel is a musician who plays eight different instruments and an artist who creates with fiber, fabric and yarn.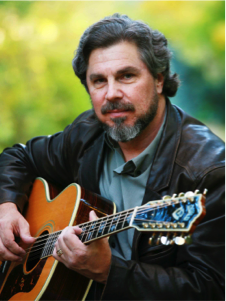 Scott Flox
Scott Flox is a career teacher who integrates visual art, music and drama daily into his classroom. His visual arts instruction integrates with effective balanced literacy instruction. He has a gifted and talented endorsement and a visual arts endorsement. He has taught in inner cities, rural areas and the suburbs to refine engaging techniques for all children.
Brain Research, Learning and the Arts: Emotion, Movement, and Persistence (3-6)
Discussion and demonstration of principles and specific strategies to integrate the arts and STEM content to deeply engage students in learning using the neurologically powerful tools of emotion, movement, and persistence.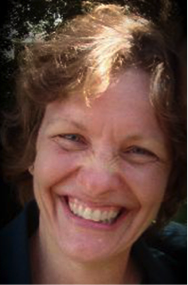 Loretta Walker
Loretta Walker began her career in Arizona, where she taught elementary band and general music after graduating from Brigham Young University. She then earned a master's degree in music education, specializing in woodwinds, at the University of North Texas and an interdisciplinary PhD in Education (Curriculum & Instruction) and Music at Arizona State University.
Since moving to Utah in 1997, Dr. Walker has taught in a variety of universities and school districts. At the University of Utah, she was responsible for all students certifying to teach kindergarten through third grade. In Davis County, she taught music to every child in her school, K-6, each week. She was then on the Education faculty at Weber State University, where she taught core classes in the elementary education and master's of education programs. She then returned to the elementary classroom, teaching general music, orchestra, dance, and drama to a very diverse population of students in grades K-6 in over a dozen schools. She was also a teacher leader of others in similar positions. Additionally she taught courses at Brigham Young University and Salt Lake Community College, and did extensive consulting work for the Utah State Office of Education.
Holly Markgraf-Mayne
Holly has been a performer since early childhood. She has always loved the arts, which have played a vital role in her life. Currently she is a private vocal coach and continues to sing professionally when she is not dancing. For the past 14 years she has performed as a Sun Valley Caroler and New Year's Eve performer.
She is a member of the Utah Dance Education Organization as well as the National Dance Organization. Holly taught as a Beverley Taylor Sorenson (BTS) specialist for three years, teaching at Redwood Elementary in Granite School District and Hobble Creek Elementary in Nebo School District to help kindergarten to sixth grade classroom teachers integrate their core. Her students from Redwood Elementary and Hobble Creek Elementary were asked to perform at Utah daCi. She has also taught at summer workshops for Bantu Refugees.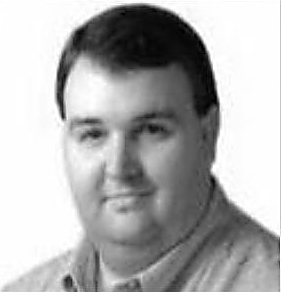 Robert Marsden
Rob studied music performance at Brigham Young University with cellist Roger Drinkall and conductor Clynn Barrus. While attending BYU, Rob worked as radio host for KBYU-FM, Classical 89. Following his education at BYU, Rob earned a Bachelor of Arts in Music Education from the University of Utah, while performing as cellist in the University of Utah Honors String Quartet and as principal cellist of the Utah Philharmonia.
Rob began his career as an educator by teaching elementary music in the Provo School District, later relocating to Kaysville where he taught orchestra for Davis School District. Rob's students thrived in an environment that carefully balanced fun-loving humor with hard work to accomplish musical goals.
Rob is a devoted father of four children, all of whom are pursuing their own musical gifts. An avid woodworker, he can also be found in a pile of wood shavings or a cloud of dust when time permits. Rob is frequently recruited as an adjudicator and guest clinician. He also works as a recording studio artist, having recorded numerous movie and television shows including Pocahontas, 101 Dalmatians, Operation Dumbo Drop, Starship Troopers,Hercules, Xena Warrior Princess, and others. He has served as public relations liaison on the Utah Music Educators Association Board and is a regular presenter at music conferences and events.

Lisa Bean
Lisa Kirkwood Bean, Ph.D., is the Elementary Drama Curriculum Specialist for the Nebo School District where she provides professional development for classroom teachers within the district's twenty-seven grade schools. Lisa uses aspects of role play to deepen student engagement in traditional school subjects. She specializes in developing whole- class reader's theatres for deep literacy experiences, and uses storytelling, puppetry, gestures, movement and staged productions for and with young audiences. A long-time adjunct faculty member at BYU, Lisa also enjoys spinning a good tale around a campfire.
Relating To Students Through The Arts

Kevin Pullan
Kevin Pullan has worked in education for twenty-five years. He has been an Elementary School Principal for the past sixteen years. He is currently the Principal of Fox Hollow Elementary in Jordan School District.
Throughout his career Kevin has been an avid supporter of Arts Education in schools. Kevin is an abstract artist. He has been painting for fifteen years. He takes time each year to do various art activities with the students in his school. His ""Paint with the Principal"" program has been featured on Fox 13 news, in the Deseret News, and the Salt Lake Tribune.
Joel Pullan
Joel Pullan received a Bachelor of Fine Arts Degree from Brigham Young University in 1996. Working with the arts has been Joel's pursuit for more than 20 years. He worked as a commercial photographer, product photographer and architectural photographer for a period of time after receiving his degree. He continues operating a photography business. He is honored to have had his artwork hang in the Kimball Art Gallery in Park City and the Springville Museum of Art. His work has been published for Project Read, the Sundance Catalog, and Construction Annual Reports. Recently, ""Getting to Lean Intervention"—"—an article featuring the implementation of PLC's at Oakcrest Elementary, was published in UAESP Leadership Journal. Joel currently serves as President of the Salt Lake Photographic Print Society and works as an Elementary School Principal in Jordan School District.
We Can Help You Start the Arts Fire!
This session will share both financial and additional state and federal resources available for your school, students, teachers and families- grants, professional development support, community/family art opportunities including how to access the technical assistance to wander the grant labyrinth.

Jean Tokuda Irwin
Jean is a naturalized American citizen and holds a B.A. and M.A. from the University of Texas/Permian Basin. Since 1991, Jean has been the Arts Education Program Manager for the Utah Division of Arts and Museums. In arts education she led three initiatives funded by arts learning grants from the National Endowment for the Arts (NEA).
Jean has served on 14 panels for NEA, and on arts education panels for Ohio, Kentucky, Idaho, Arkansas, and Wyoming. She is in her fifth year as panelist for the President's Committee for Arts and Humanities Youth Program awards. In 2009 and 2011, she was appointed to the Coalition for Minorities Advisory Council to the State Board of Education. She began the dance and film/video categories for the Utah Reflections Program, later adopted by National PTA in 2006. Prior to her tenure at UDAM, other positions include Associate Director and Director of Programs for the CTC Museum in Galveston, Texas; the Director of Museums for Western Texas College (art, history); Director of the Lyon County Historical Society and Museum, Emporia, KS.
Jean was a founding member of a visual arts cooperative (now the Permian Basin Visual Arts Institute). Still a dabbling visual artist, her mixed media work appeared in the 2002 Winter Olympics Cultural Olympiad Women Beyond Borders exhibition featuring 20 works by Utah women. Her assemblage, The Goddess of Hysterectomy, has been featured at the Art Access Gallery and in various publications.
Developing a Performance Culture in Schools
Ultimately practical. Growing from a case study where performances helped change the culture of a school, we will move from iPad and smart phone wielding parents to a framework where aesthetic experiences become a game changer—for some schools and some principles and some communities.

Involving Parents In the Arts
We will be helping administrators understand the role of parents in enhancing the arts in our schools.

David Stephenson
David Stephenson served as principal at Alpine Elementary School for eight years, opened Traverse Mountain Elementary in 2010, and supervised elementary schools in Alpine School District. He is currently the district's Administrator of Public Relations.

Cami Larsen
Cami Larsen has been a principal in Alpine School District for eight years. She has served as a principal at Cedar Valley Elementary, Alpine Elementary, and opened Black Ridge Elementary in 2014, where she remains as a principal today.
Why We Need More Creative People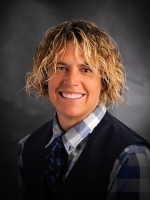 Chuck Penna
After several years working at various national agencies and on brands such as 3M and American Express, Chuck founded Penna Powers in 1984 at the age of 26. Since then, Chuck has spent the last 30 years helping Penna Powers grow to include 50 employees and capitalized billings of $50 million with offices in Salt Lake City and Las Vegas. Penna Powers creative work has won countless national awards, including an Emmy, and has been featured on Opray and in the New York Times.
An Air Force brat born in Montana, Chuck attended Kindergarten in Cut Bank, Montana, the windiest city in America. His family moved to Hill Air Force base and he attended Layton High and the University of Utah. Chuck enjoys fly-fishing and spending time at his ranch in Wyoming, restoring his 1885 log cabin when the fish aren't biting.
Kristin Packer
A former high school visual art teacher, Kristin Packer is currently a high school administrator in Alpine School District. Kristin received her visual art training at Brigham Young University and graduated with her BFA in Painting/Art History. She began her career teaching ceramics and coaching at Mountain View High School for 5 years and later became the Visual Art Department Chair at Timpanogos High School where she also taught drawing, painting, and AP Art for 12 years.
After receiving a Masters in Educational Leadership and Policy from the University of Utah, Kristin has spent the last 7 years as an assistant principal at Lehi/Westlake High School and specializes in School Improvement/Accreditation, teacher training, and Public Relations.