Read Time: 10 minutes
McKay School faculty and students have received various honors and awards. A few of these are highlighted below. For more school news, please visit education.byu.edu/news.
Reorganized EPP Leadership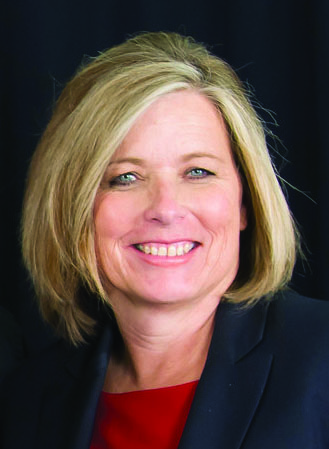 Aaron Popham, former assessment and accreditation director in the McKay School of Education, was named the first director of BYU's Educator Preparation Program in August 2015. Terri Summers, former administrator in curriculum and staff development for the Jordan School District, has been named associate director and will begin January 4.
The EPP is responsible for coordinating educator preparation among seven BYU colleges. Together these units prepare teachers and administrators in 27 majors, 23 minors, and three graduate programs.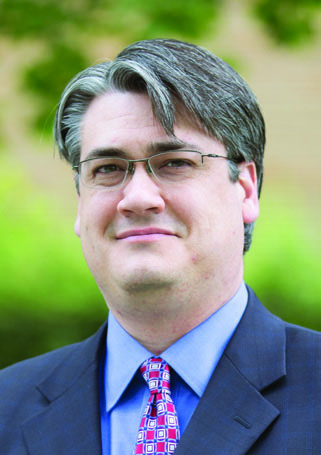 "Aaron is uniquely qualified for this inaugural position. He has valuable relationships with key state and national organizations," said Brad Neiger, associate academic vice president of undergraduate studies.
An educator for 25 years, Summers has served as a teacher, principal, and administrator. "Terri is well prepared to step into the position and quickly contribute to the success of the EPP," Aaron Popham said.
The colleges with programs in the EPP include Family, Home, and Social Sciences; Fine Arts and Communications; the Fulton College of Engineering and Technology; Humanities; Life Sciences; the McKay School of Education; and Physical and Mathematical Sciences.
New Chair of Communication Disorders Department
Martin Fujiki has replaced Christopher Dromey as the chair of the Department of Communication Disorders. Dromey has returned to teaching.
Fujiki will oversee the day-to-day operations as well as the long-term efforts and achievements of the department. He will continue conducting research in his specialty, the social competence of children with language difficulties.
By Study, By Faith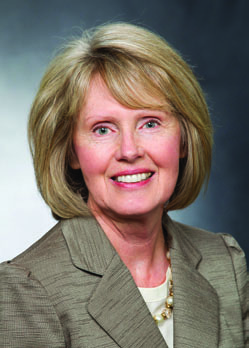 When the BYU Faculty Women's Association (FWA) was selecting its annual service project, its president, Counseling Psychology and Special Education professor Barbara Smith, searched for a way to serve and inspire students.
Smith's idea evolved into a new web series: By Study, By Faith. The project is produced by the BYU Theatre and Media Arts Department in association with the FWA. The creators hope the series inspires young women to pursue their educational goals despite challenges that may occur.
Textbook Shift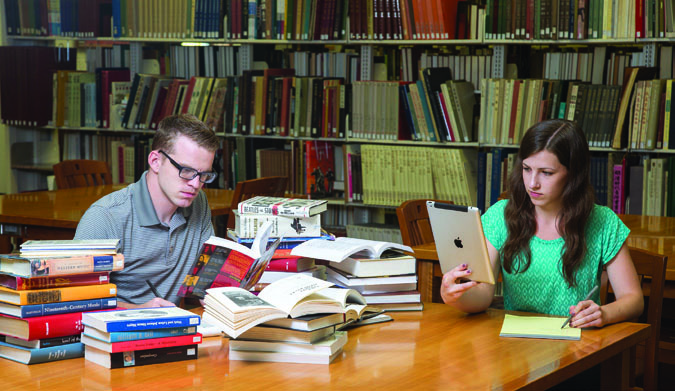 Research from a trio of BYU professors has examined the effectiveness of open textbooks, which are free, versus traditional textbooks, which are not.
Over the span of multiple studies, the researchers found that 85 percent of both students and instructors believed open textbooks were as good as or better than traditional textbooks. The results also show that students learn the same amount or more from open textbooks when compared with traditional textbooks. Open textbooks are available digitally, are legally licensed in a way that allows for customization, and enable free sharing with others.
"In an introductory class like college algebra, the textbook is not there to entertain. It is there to teach a topic," said Lane Fischer, one of the BYU researchers who worked on the study. "And algebra has not changed a lot in the past 50 years, so you do not need the latest, most expensive book to teach it well."
Along with Fischer, David Wiley, John Hilton III, and recently graduated PhD student T. Jared Robinson were the other researchers involved in the studies.
Worthen Finger Paints with Preschoolers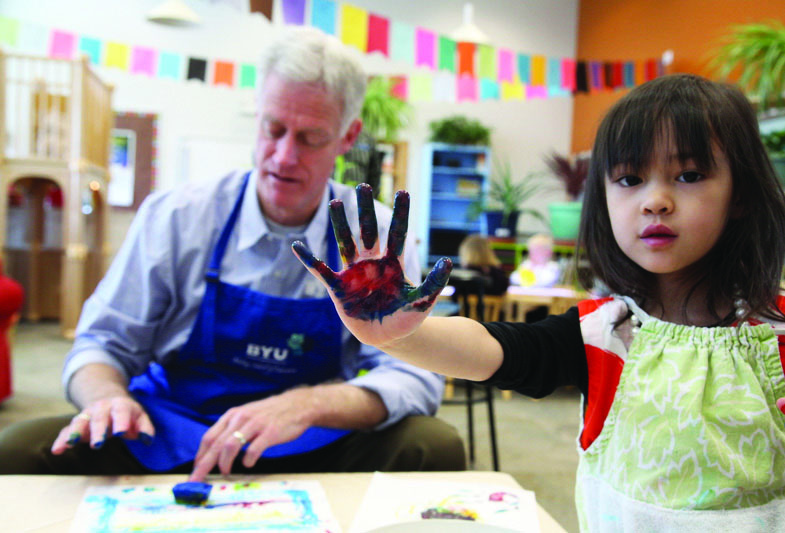 BYU president Kevin J Worthen, McKay School dean Mary Anne Prater, and Teacher Education department chair Michael Tunnell finger painted with preschoolers from the BYU Child and Family Studies Laboratory as part of the Week of the Young Child.
"It is important to teach children while they are very young," President Worthen said. "Teaching teachers to know how to work with young children is an important part of BYU's mission. Having a program in which our students are actually teaching kids makes it much more meaningful for our students. Then they will be prepared as they go out and teach in the community."
Teachers Honored at Homecoming
The McKay School and the BYU–Public School Partnership were honored by the College Football Playoff Foundation in their Extra Yard for Teachers promotion. Many local teachers were given tickets to the Homecoming football game. The foundation partnered with DonorsChoose.org to provide funding for several area school projects. Ten teachers from the following school districts were honored on the football field at halftime.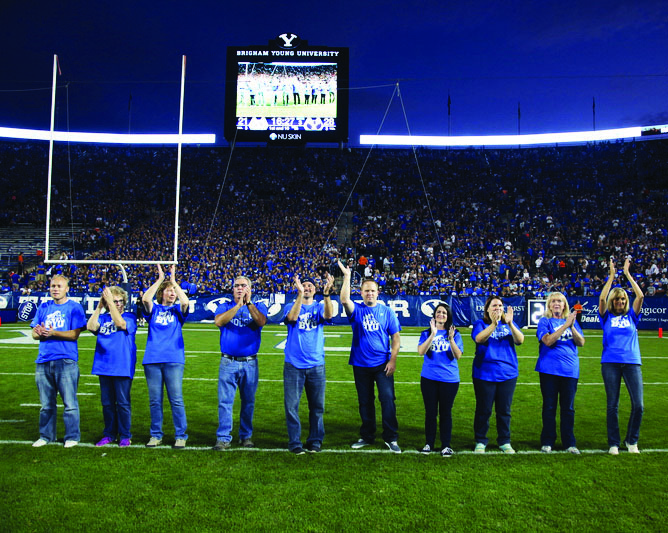 Alpine: Randy Ockey, 4th grade, Highland Elementary; Kay Beck, life skills special needs, Cedar Ridge Elementary
Jordan: Susan Taylor, 4th grade, Blackridge Elementary; Todd Monson, science, Oquirrh Hills Middle
Nebo: Gregg Crockett, 6th grade, Spanish Oaks Elementary; Cory Mendenhall, choir, Maple Mountain High
Provo: Christy Yardley, 6th grade, Rock Canyon Elementary; Desiree Olsen, kindergarten, Sunset View Elementary
Wasatch county: Patty Heisterman, preschool, Midway Elementary; LaNay King, history, Rocky Mountain Middle
ASHA Honors Professors
Professors David McPherson and Martin Fujiki received the American Speech-Language-Hearing Association's (ASHA) highest honors in November.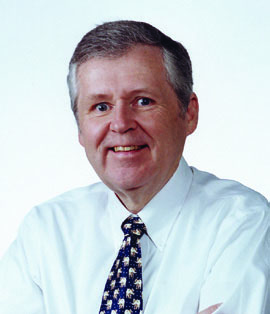 According to ASHA, McPherson was honored for his scholarly contributions and humanitarian efforts involving audiology. He coauthored a pivotal paper that led to the recognition of auditory neuropathy and helped establish graduate programs in speech-language pathology and audiology in Syria. He was lauded for his humanitarian work in Vietnam, Russia, and Poland.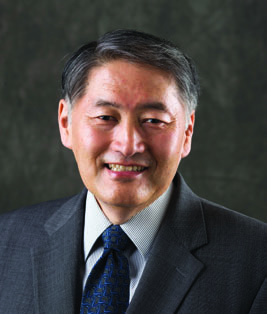 Fujiki was noted for his substantial contributions to the study of child language impairment. His work transformed assessment and intervention methods for children and highlighted the importance of social outcomes for those experiencing language difficulties. He is an attentive teacher and has been the associate editor of a top speech journal. He collaborates on research with his wife, Bonnie Brinton, a professor in the same department.
AECT Awards to IP&T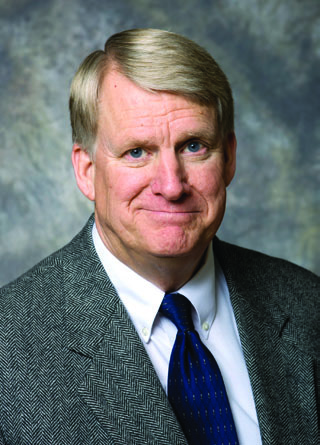 The Department of Instructional Psychology and Technology had a strong showing at the Association for Educational Communications and Technology (AECT) conference this year.
The Distinguished Service Award was given to Andrew Gibbons for his service as an officer and his work with committees and competitions. He also received the Educational Technology Research and Development Award for "significant and sustained contributions in the area of instructional design conceptual frameworks."
Benjamin Cluff Jr. Awards
Each year the David O. McKay School honors the legacy of Benjamin Cluff Jr. by presenting awards to participants in the BYU–Public School Partnership. In 2015 three individuals received awards.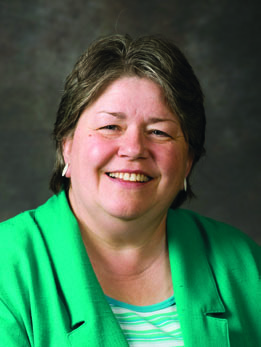 Joy Campbell (Excellence in Educator Preparation) serves as the McKay School liaison to the Jordan School District. "She is a master at helping those new to the profession understand the impact that they have on young people in their classroom," said Teri Timpson, a school administrator in Jordan School District.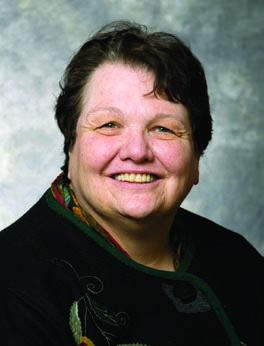 Stefinee Pinnegar (Excellence in Educational Research) is an associate professor in the McKay School of Education. "I think one of the things that sets Stefinee's work apart is she is always looking for the opportunity to help other faculty members and students who are interested in teacher education," said Lynnette Erickson, associate dean at the McKay School of Education.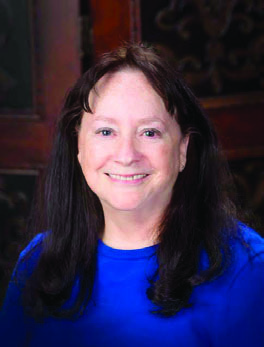 Pam Su'a (Excellence in Public School Support) is the curriculum consultant in the Jordan School District. "Students and teachers alike notice and remark to me what an incredible woman she is because she really does believe in those core values, and those core values are then translated to our young people," said Patrice Johnson, superintendent of the Jordan School District.

Conference on Religious and Spiritual Psychology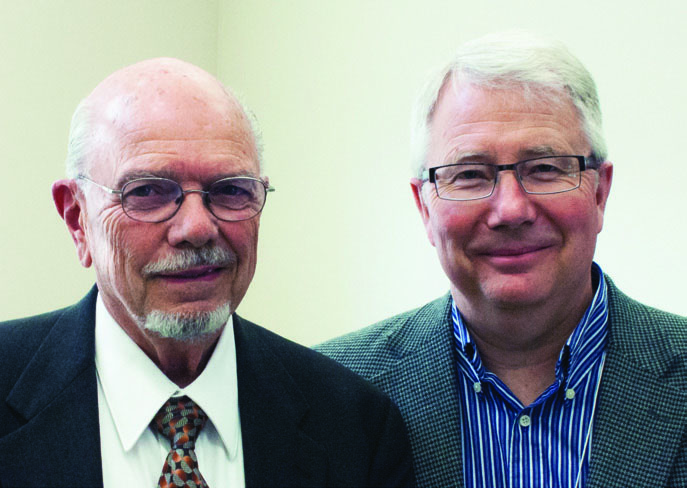 When Allen Bergin first published his innovative research recognizing the importance of religious and spiritual concerns in psychotherapy, he received more than 1,000 responses and requests for reprints—an incredibly high demand for a pre-Internet publication. Thirty-five years later, a division of the American Psychological Association (APA) is devoted exclusively to religious and spiritual issues in the field of psychology.
Psychology tends to avoid the topics of religion and spirituality, which is what makes Division 36 of the APA so uncommon. It is the only APA division to focus on religion and spirituality, and, for the first time ever, their annual midyear conference came to Utah, a state well known for religion.
Bergin, an emeritus BYU professor, spoke at the conference. He influenced and mentored the work and lives of many in attendance at the conference, including conference director P. Scott Richards, professor of counseling psychology in the McKay School. The conference featured a range of research investigating roles of religion and spirituality in psychology.
Richards, with McKay School professor G. E. Kawika Allen, recently received a generous grant awarded by the John Templeton Foundation. The grant is enabling them to investigate worldwide psychotherapies oriented toward spiritual practices and concerns.