Opening Remarks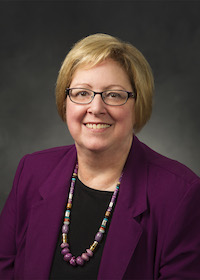 Dr. Mary Anne Prater
Dean of the McKay School of Education. Dr. Mary Anne Prater is dean of the McKay School of Education and a professor and former chair of the Department of Counseling Psychology and Special Education at Brigham Young University. She earned her Bachelor of Music and Master of Science from the University of Utah and her Ph.D. at Utah State University. She was a Post-doctoral Fellow at the University of Kentucky in 1997. more
Prior to joining the faculty at BYU, Dr. Prater was Professor, Department Chair, and Associate Dean at the University of Hawaii at Manoa (11 years); Assistant Professor at Southern Illinois University at Carbondale (3 years); and Adjunct Professor at the University of Alaska at Anchorage (1 semester).
She has authored or co-authored eight books and over 100 refereed articles and chapters. She has presented or co-presented over 100 professional presentations nationally and internationally. Dr. Prater currently reviews for 2 professional journals, having served on 8 editorial boards and guest reviewed for 13 additional professional journals. Also she has served in the presidential line for the international Teacher Education Division of the Council for Exceptional Children (2012-2016).
In 2006, she received the BYU David O. McKay Fellowship and the Faculty Women Association's scholarship award. She also earned the BYU Phi Kappa Phi award in 2010. In 2014 she received the BYU Alice Louise Reynolds Women-in-Scholarship Lecturer Award. In addition she has been a three-time recipient of the annual Hawai'i Education Research Association's Distinguished Paper Award.
This Year's Speakers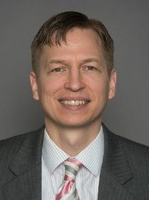 Joseph Andersen
Joseph Andersen is the Director of International Government Relations for Alibaba Group, serving as the company's advocate for Alibaba Cloud and related technologies in the US and internationally. Prior to joining Alibaba Group, he led the government affairs function for Brocade Communications Systems focused on technology issues related to cloud adoption, IoT, smart cities, data center modernization, cybersecurity, and procurement. Before Brocade, he worked as the Director of Environment & Sustainability for the Information Technology Industry Council, the Director of Technology & Innovation Policy for the Telecommunications Industry Association, and the Director of Global Government Relations for Nortel Networks.  Joseph graduated from George Washington University Law School, studied international law at Oxford University, and did undergraduate work at Brigham Young University. Having also been active in local politics, Joseph has served as a city council member, an acting mayor, and on numerous boards and commissions. He lives in Leesburg, Virginia with his wife and three children.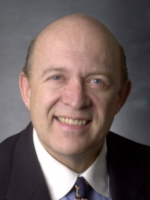 Randy Boothe
Associate Professor, Music Dance Theatre. Professor Boothe has been the Artistic Director of the renowned BYU Young Ambassadors since its first visit to China in 1979. He served as director of Light of the World, the 2002 Spectacular presented by the Church of Jesus Christ of Latter-day Saints in the new LDS Conference Center. Featuring a cast of 1500 singers, dancers and musicians, Light of the World was presented in 17 performances during the 2002 Winter Olympic Games in Salt Lake City. Over 300,000 participated in the audience. In July of 1997, he was the director of the Sesquicentennial Celebration Spectacular, Faith In Every Footstep, featuring a cast of 6,000 performers in BYU's Cougar Stadium. more
Randy is currently an Associate Professor in the BYU School of Music and Artistic Director for the world-renowned Young Ambassadors. His international tours over the past 26 years have taken him to over 40 countries. Many of his former students are now on Broadway and performing with National Touring Companies, at Disney World, and on various cruise lines. During the past 26 years as a professor, producer, and director at BYU, Randy has directed Young Ambassadors, the Lamanite Generation, Curtaintime USA, BYU Sounds, Sounds of Freedom, 9 Homecoming Spectaculars, Vocal Jazz Ensemble, and 10 main stage musical theater productions, including the 1999 production of Children of Eden which received rave reviews.
Each summer, he is Music Director for the Jackson Hole Playhouse and directs the Young Ambassadors Singing Entertainer Workshop for high school students. Randy has served as an International Consultant and Show Development Team Member for the EPCOT Center. He is also an entertainment consultant for the Magic Kingdom in California and Florida, and directed Disney's All American College Singers, Dancers and Show Band. He produced Christmas and summer shows for Promised Valley Playhouse in downtown Salt Lake City for 7 seasons.
BYU-Hawaii's Distinguished Alumni Award recipient for 2000, Randy graduated summa cum laude and served as valedictorian of his graduating class in June 1975. He served as Student Body President from 1974-75 and as director of Showcase Hawaii from 1972-76. After graduation, Randy directed choral music activities, served as advisor to the BYUHC Student Association, and continued to direct Showcase Hawaii and the Polynesian Dance Ensemble. In December 1979, he completed his Master of Music degree at BYU in Provo, Utah.
Randy is in demand as an adjudicator for show choir festivals and competitions. He has lectured in Thailand, Morocco, Russia, Hong Kong and in numerous universities and high schools across the United States. Randy has directed and produced recordings, television and video productions. His compositions and arrangements have been published, widely performed and recorded.
In 1989, Randy received the K. Robert Neeley Foundation Award for "giving of himself unselfishly, in seeking universal understanding and fellowship through the performing arts." With music, dance and theater as the medium, friendship is his message around the world. He and his wife, Susan, are the parents of three children: Ross (20), Mark (18) and Annalece (16).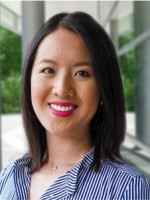 Linda Evans
BYU Career Director for Humanities and Family, Home, & Social Sciences. Linda Evans is the full-time Career Director over 2800 Humanities and Social Sciences students at Brigham Young University. She graduated with her B.A. in American Studies and minor in Ballroom Dance from BYU, and earned her M.A. in Psychological Counseling from Columbia University. She developed her Personal Branding presentation while working as a Career Counselor at Columbia University. Linda also has an Advanced Diploma in Coaching from New York University. She was born in China, grew up in Seattle, came to Utah for college, lived in Washington, DC and New York City for graduate school, and moved back to Utah in 2017.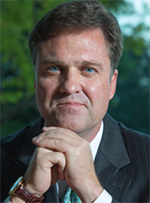 Bradley Hall
Former Senior Advisor to the Chief Human Resources Officer, Huawei Technologies. Dr. Brad Hall is the former Senior Advisor to Huawei's Chief HR Officer and Huawei's Senior HR Professional. His specialty is improving the overseas performance of global companies and their leaders. more
Before Huawei, he was in charge of leadership and organisation effectiveness for 18 countries at IBM Asia Pacific (one third of IBM's total global business). For more than a decade, IBM has been ranked within the top five companies globally by "Best Companies for Leaders".
During his time at IBM, he was assigned as a special advisor to the CEO of Lenovo after it purchased IBM Personal Computer. This was China's first large-scale acquisition of a western company. At Lenovo, he designed the new organisation structure and the new corporate culture to transform Lenovo into a global company. Lenovo became China's gold standard for global management.
Before IBM, he was head of HR and training for AT&T Global Services. During his tenure, PricewaterhouseCoopers ranked his organisation second in the world for HR innovation. AT&T assigned him to Japan Telecom headquarters in Tokyo as the first-ever non-Japanese employee.
Hall published The New Human Capital Strategy(2009) and has written more than 80 articles on management innovation. For five years, he was an instructor for Duke University Corporate Education.
He earned his PhD in industrial-organisational psychology with a focus on the overseas management practices of Japanese companies. He also speaks Japanese.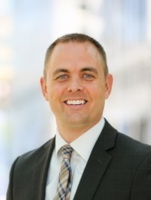 Miles Hansen
President & CEO, World Trade Center Utah. Miles Hansen is the President and CEO of World Trade Center Utah, an organization dedicated to promoting prosperity across the state by attracting investment and increasing exports. Hansen was most recently the Director for Gulf Affairs at the National Security Council in the White House. Prior to that, he served as a staff aide to the State Department's Assistant Secretary for Near Eastern Affairs. As a diplomat, Hansen was the energy and economic officer at U.S. Consulate General Dhahran in Saudi Arabia's oil-rich Eastern Province where he served as a liaison with Saudi Aramco and advised U.S. government and private sector leaders on the Saudi energy industry and economic reform agenda. He also served tours focused on Iran at U.S. Embassy Yerevan, Armenia and the Iran Regional Presence Office at U.S. Consulate General Dubai. Before joining the State Department as a Thomas R. Pickering Fellow, Hansen started his career in Utah as a Special Assistant in the Office of the Lieutenant Governor. more
Hansen is a graduate of the Johns Hopkins University School of Advanced International Studies and Brigham Young University. A speaker of Russian, Farsi and Arabic, Hansen has firsthand experience in more than 70 countries and is a term member of the Council on Foreign Relations.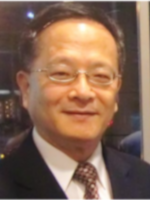 Philip Ho
Director, BYU Management Society (Taiwan). Philip Ho, a graduate from BYU Provo with a master degree in Organizational Behavior, is also the Vice President of Human Resources at several multinational companies, i.e., Citibank Taiwan, DFS Ltd, Warner Lambert Pharmaceutical Company and Abit Computer. For the last thirty years, Philip Ho has been a senior administrator in corporations with various industries. He will be sharing not only a wealth of experiences at the conference but also bringing a number of ideas and projects to generate internship and job opportunities from Taiwan and, hopefully in the Greater China region to the event. Brother Ho had served as a bishop, a stake president, a temple president in Taiwan and also an Area Seventy for Asia Area of the Church of Jesus Christ of Latter-day Saints.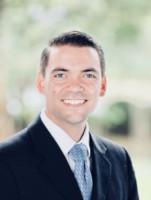 David Hunsaker
Assistant Professor of Management and Organizations, NYU Shanghai Global Network Assistant Professor, NYU. Dr. Hunsaker is an Assistant Professor of Management and Organizations at NYU Shanghai, with an affiliation with the Department of Management and Organizations at the Stern School of Business, NYU. His research focuses on emotion in negotiation, particularly the expression and perception of anger during the negotiation process. He has also conducted work in the areas of apology, fairness, ethics and overconfidence. He is proficient in BeGaze eye-tracking software, which he has used in conjunction with his negotiation research. He has presented his research in Asia, Europe, and North America, and teaches college courses on negotiation, organizational behavior, and principles of management.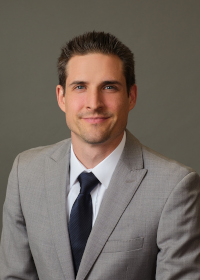 James Moore
As the Senior Government Consultant for the Entrepreneurship and Innovation Bureau in the Hangzhou Yuhang District of Zhejiang Province, James is responsible for various research, policy, and economic development projects. He has lived in Asia for over 10 years working in the retail, consulting, and now government sectors. He holds a BA in Chinese from BYU, an MBA from Thunderbird School of Global Management, and a Ph.D. from Zhejiang University in Entrepreneurship Management. James met his wife while she was attending law school at BYU and they are the parents of four children with one on the way.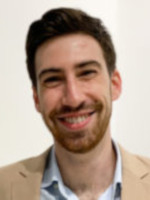 Jack O'Dwyer
Manager, 1421 Consulting Group. 1421 Consulting Group (1421) is specialized in supporting Western companies setting up and growing their business in China. Via our one-stop service model, we are able to balance the initial investment needed to discover opportunities and open the Chinese market with expected returns of investment. We use our strong knowledge and network for assisting companies in China. The combination of our Western colleagues with vast experience in China, and our Chinese colleagues with strong understanding of the Western needs and desires, makes us able to assist you in the best possible way.
Closing Remarks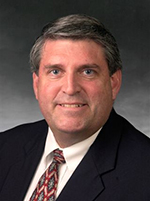 Dr. Rick Miller
Richard B Miller is currently a professor in the School of Family Life at Brigham Young University, where he teaches in the Marriage and Family Therapy Program. He is also currently serving as the chair of the Sociology Department at his university. Having lived in Hong Kong for two years while a college-aged student, his undergraduate major is in Asian Studies, and he has extensive experience teaching marriage and family therapy, as well as conducting research, in China. He conducts research marriage and health, as well as process research in couple therapy. He has published research articles in numerous journals, including Journal of Marriage and the Family, Journal of Marital and Family Therapy, Journal of Comparative Family Studies, Family Process, and Journal of Health Psychology.
Conference Schedule
| Event Schedule | Morning Session |
| --- | --- |
| 7:30am | Staff & Volunteer Check-in |
| 8:15am | Guest Check-in opens |
| 9:00am | Welcoming Remarks |
| 9:15am | James Moore - Entrepreneurship and Innovation Bureau, Senior Government Consultant |
| 9:45am | Jack O'Dwyer - Manager at 1421 Consulting Group, Shenzhen |
| 10:15am | Randall Boothe - BYU School of Music Associate Professor |
| 10:45am | BYU Young Ambassador's performance |
| 10:50am | Cultural Performance |
| 11:05am | Philip Ho - Director of BYU Management Society Taiwan |
| 11:35am | Brad Hall - Huawei Senior advisor to Chief HR Officer (2010-2019) |
| 12:05pm | Miles Hansen - CEO of World Trade Center Utah |
| 12:35pm | Lunch Break and Networking Sessions |
|   | Afternoon Session |
| --- | --- |
| 2:00pm | 1st Breakout Session - |
| 2:30pm | 2nd Breakout Session - |
| 3:00pm | Closing Remarks |
| 3:15pm | Opportunity and Career Fair |
| 5:00pm | Event End |
Why BYU China Conference?
BYU China Conference is a necessary stop for students interested in China, just as China is a necessary stop for individuals and companies engaged in businesses, technology, science, and more. BYU China Conference directs attention to the growing global influence of China by inviting speakers with exceptional interactions with China and it's people to come share their knowledge, advice, and experiences. Past speakers have included lawyers, film directors, doctors, artists, professors, entrepreneurs and more. Topics range from building Disneyland to choreographing dances for the Beijing Dance Academy.
BYU China Conference's mission is to help attendees discover their own path that leads to China. It aims to provide attendees with an educational, engaging atmosphere where they can listen to informative talks, interact with each other, and discover new opportunities to experience all that China has to offer.
BYUCC Committee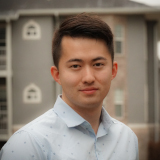 Nathan Brown
Co-President
Supply Chain Management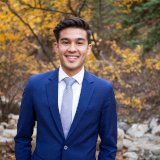 Ryan Woolley
Co-President
Public Relations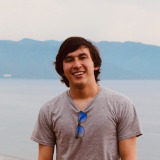 Ethan Garlick
Chair of Finance Committee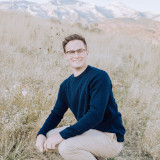 Austin Petersen
Vice-Chair of Finance Committee
Applied Math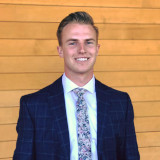 Dallin Hammond
Vice-Chair of Finance Committee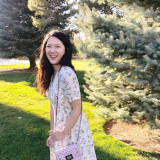 Esther Ting
Chair of Marketing Committee
Theatre Arts Education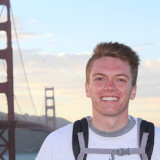 Hagen Jensen
Vice-Chair of Marketing Committee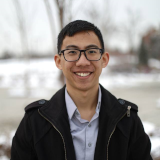 Tao Yang
Chair of Off-Campus Relations Committee
Computer Science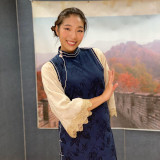 Zixuan Yang
Vice-Chair of Off-Campus Relations Committee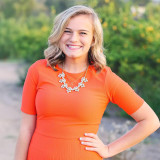 Kelsey Hammond
Chair of On-Campus Relations Committee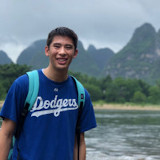 Ethan Fong
Vice-Chair of On-Campus Relations Committee
China Studies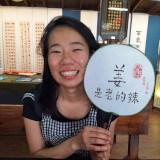 Jenny Kang
Chair of Operations Committee
Physics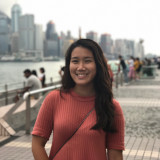 Himmie Lau
Vice-Chair of Operations Committee
Advertising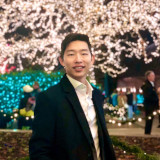 Leo Chang
Vice-Chair of Operations Committee
Linguistics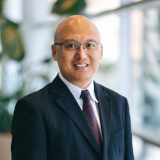 Peter Chan
BYUCC Advisor & BYU Professor of Instructional Science
BYUCC Advisory Board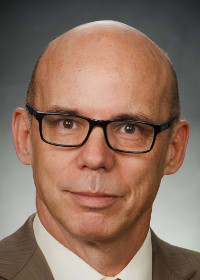 Dr. Dana Bourgerie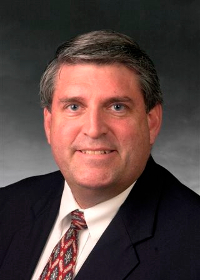 Dr. Rick Miller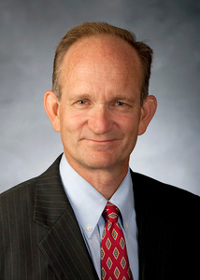 Dr. Bruce Money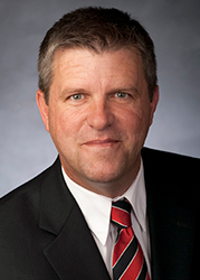 Jeff Ringer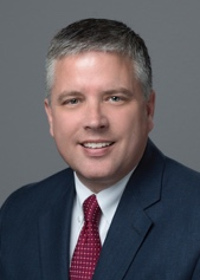 Michael Leonard
Dr. D.J. Lee