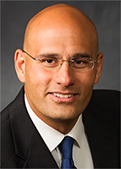 G. E. Kawika Allen, PhD
Dr. G. E. Kawika Allen was born in Honolulu, Hawai'i, to Joseph R. and Moana R. Allen. Dr. Allen's Polynesian heritage is Native Hawaiian (Maka'iwi Family Line) and Tongan (Kamea/Bloomfield Family Line). He was raised in Wai'anae, O'ahu, Hawai'i, and Kearns, Utah.
Professor Allen received his BS in speech/organizational communication and his MS in counseling psychology at the University of Utah. He then received his PhD in counseling psychology from the University of Missouri-Columbia (a top-ranked program) and completed his predoctoral clinical internship at Duke University. His research areas involve spiritual, cultural, and indigenous ways of healing in psychotherapy, including culturally appropriate psychotherapies and interventions for underserved populations. Professor Allen also conducts research related to religiosity, perfectionism, scrupulosity, and psychological wellbeing among various diverse populations. In addition, Professor Allen has focused much of his research on culture-specific counseling interventions and the intersections of religiosity/spirituality, coping/collectivistic coping, depression, anxiety, and psychological well-being/adjustment among Polynesians/Polynesian Americans. Professor Allen is the founder of and leads the Polynesian Psychology Research Team (The Poly Psi Team) research efforts involving not only Polynesian/Pasifika Psychology Research, but research across all BIPOC and minoritized groups. Dr. Allen has traveled with his colleagues and students across the South Pacific, including New Zealand, American Samoa, Hawai'i, and Fiji conducting spiritual, cultural, and indigenous interventions in psychotherapy for psychological healing among Pacific Islanders/Pasifika. He has numerous publications in top-tier scientific journals, over 4 million dollars in research grants, and multiple professional presentations at national and international conferences. Early in his career, Professor Allen was nominated and elected Early Career Professional of the American Psychological Association (APA) Division 36: Society for the Psychology of Religion and Spirituality, a newly created position. Dr. Allen was also appointed Member-at-Large (MAL), Pacific Islander Slate for APA Division 45, which was also a new slate position created for the Pacific Islander population. He has held editorial board and leadership positions in Divisions 17, 36, and 45 of the American Psychological Association. Dr. Allen is an associate professor in the PhD program of counseling psychology at Brigham Young University. He and his wife, Carolina, have 7 children, and they live in Provo, Utah.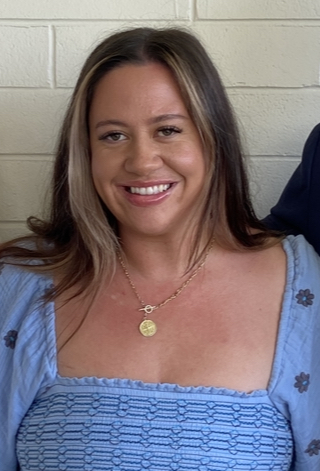 Devon Beatson
Devon Beatson is a Ph.D. Student in the Counseling Psychology program at Brigham Young University. Devon was born and raised in the mighty Far North of Aotearoa, New Zealand. Ko Ngāpuhi raua ko Te Rarawa ōna Iwi. She grew up heavily involved in Te Ao Māori, and her Polynesian heritage is something she holds in high esteem. Devon served her mission in the Phillipines San Pablo mission. She then went on to complete her undergrad at BYU Hawaii in Psychology. While there she performed in the Aotearoa Village at the Polynesian Cultural Center and was proud to share her culture with the world while gaining her education. After graduation she spent a year working in the BYU Hawaii Counselling Center. Her experiences prior to entering graduate school have given her a great appreciation for indigenous cultures, and their value in psychological practice. Devon enjoys being in the ocean, wether that's swimming, diving, fishing, attempting to surf or just laying out, just being near the ocean makes her happy.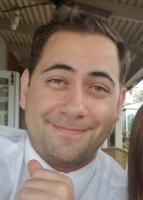 Ben Coffey
Benjamin Coffey is a Ph.D. student in the Counseling Psychology program at Brigham Young University. Benjamin was born in Kahuku, Hawai'i, and grew up in Hamilton, New Zealand. In 2018, Benjamin graduated from Brigham Young University–Hawai'i, earning his B.S. in Psychology and Certificate in Legal Studies. After graduation, Benjamin moved to Alaska to gain experience first at an acute psychiatric hospital for youth in Anchorage and then with the State of Alaska Division of Behavioral Health as a Research Analyst in Juneau. Benjamin studied Counseling Psychology at the University of Kentucky and completed his M.S. in Education in 2022. Benjamin is interested in multicultural counseling and working with rural and underserved populations. His research interests include studying mental health help-seeking intention and behavior, especially among Pacific Islander communities. Through technological innovations and shaping public policy, Benjamin aspires to make mental health services more widely available, utilized, and efficacious in diverse communities.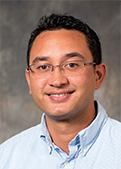 Hoku Conklin, PhD
Professor Hoku Conklin is an assistant clinical professor at Brigham Young University. He grew up in Southern California and has also lived abroad in New Zealand and Australia. He identifies as Polynesian and is of Maori/Hawaiian background. He completed his undergraduate studies in psychology at Brigham Young University–-Hawaii and his PhD in counseling psychology from Brigham Young University. He completed a predoctoral internship at the University of Utah Counseling Center, a post-doctoral fellowship at the University of California, San Diego Counseling and Psychological Services, and is currently a licensed psychologist practicing individual, group, and couples counseling in BYU Counseling and Psychological Services. Professor Conklin has a strong interest in multicultural counseling and research and is proud to be affiliated with the Poly Psi Research Team conducting Polynesian American Psychology Research.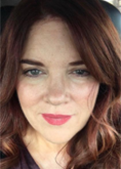 Elizabeth Ann Cutrer-Párraga, PhD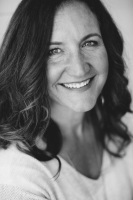 Dr. Erika Feinauer
Elizabeth Ann Cutrer-Párraga was born and raised in a small farming town in Northeast Florida located on the St. Johns River and close to the Atlantic Ocean. She grew up learning how to take care of farm animals and training horses. She is the third of five children and claims her upbringing lent itself to learning balance at a young age (working hard on the farm - chilling on the beach.)
Dr. Cutrer-Párraga started work at Brigham Young University as an assistant Professor in 2017 in the Counseling, Psychology and Special Education (CPSE) department. Her research interests include: intensifying literacy instruction models focused on cultural fit for historically marginalized students, the intersection of literacy instruction and reading anxiety, and relational coaching processes between mentors and mentees for professionals in school-based settings - including the practice of cultural humility. Additionally, Dr. Cutrer-Párraga studies the strategic use of stories to support the social and emotional well-being of children who struggle with reading. Dr. Cutrer-Párraga graduated with a PhD from UNC-Chapel Hill with a focus on diversity, intervention, literacy and qualitative research methods. Dr. Cutrer-Párraga also worked at the Frank Porter Graham Child Research Institute as the Intervention Director of the Targeted Reading Intervention (TRI) under Dr. Lynne Vernon-Feagans.
Dr. Erika Feinauer is an Associate Professor in the Department of Teacher Education in the McKay School of Education at Brigham Young University. She received her doctorate from the Harvard Graduate School of Education and was an Executive Branch Fellow at the National Science Foundation in the Division of Behavioral and Cognitive Sciences (BCS). At BYU, she is responsible for teaching courses to both undergraduate and graduate students related to literacy methods, multicultural education, and research methods.
Dr. Feinauer researches bilingualism, biliteracy and social identity processes among minoritized students. She also focuses on the preparation of teachers to work in culturally competent and inclusive ways with minoritized students in their classrooms. Much of Dr. Feinauer's research has been carried out in Dual language Bilingual Education (DLBE) programs. Dr. Feinauer has also investigated social identity development and school belonging for Native Hawaiian Pacific Islander high school and university students, with a focus on the role of language in promoting inclusion or exclusion for NHPI students in school spaces.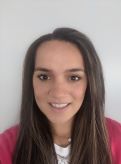 Melia Fonoimoana Garrett
Melia Fonoimoana Garrett is currently a graduate student in Brigham Young University's school psychology program. Melia was raised in Laie, Hawaii and Utah. Melia worked as an elementary school teacher for five years before staying at home with her three young daughters. In her free time, she enjoys reading, playing volleyball, and dance parties with her daughters.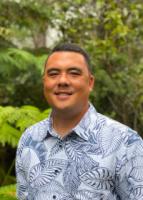 Cameron Hee
Cameron Hee is a faculty member and marriage and family therapist in Brigham Young University's Counseling and Psychological Services program. He was born in Honolulu, Hawaiʻi, and grew up in Kalaoa on Hawaiʻi Island. Cameron completed his BS in psychology at Brigham Young University-Hawaiʻi and his MS and PhD in marriage and family therapy at Brigham Young University. He has clinical experience working with families, couples, and individuals, and is passionate about multicultural issues in counseling and improving access to treatment for underserved populations. His research interests include culturally sensitive therapy interventions and protective factors specifically for Native Hawaiian and Polynesian families, historical trauma, cultural identity, and couple attachment behaviors. In his free time he enjoys playing volleyball, fishing, camping, cooking, and spending time with his family.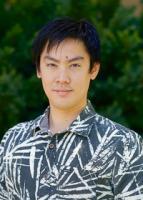 Indra Lokatama
Indra Lokatama is a doctoral student in the Counseling Psychology program at Brigham Young University. Born and raised in the largest archipelagic country in the world, Indonesia, Indra is accustomed to ethnic diversity and religious traditions. He speaks English, Mandarin, Indonesian, and several other indigenous languages. Indra obtained his bachelor's degree from Brigham Young University-Hawaii in Psychology with emphasis in Clinical/Counseling. He holds an International Instructor License in Taekwondo and spends his free time teaching the art. In addition to practicing Taekwondo, Indra enjoys playing video games and watching stand-up comedies.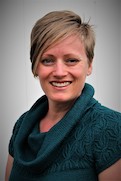 Erica Ellsworth Miller
Erica Ellsworth Miller was raised in the small town of Gig Harbor, Washington. Surrounded by trees, streams and the Puget Sound, Erica spent her childhood stomping in puddles, climbing trees, and exploring every idea that popped into her brain. Erica cherishes memories of watching the sun burn through the morning's overcast skies, tromping through old growth forests, waiting for "the mountain" to come out, and being lulled to sleep by the sound of water. Erica moved away from the pacific northwest in 1995, but returns to visit her trees as often as possible.
Erica graduated with a Bachelor of Arts in French from Brigham Young University in 1999. During her undergraduate study, Erica particularly enjoyed exploring the intersections between early Christian political philosophy and 19th century french literature. After raising her children, some of whom have special needs, Erica taught at a private school dedicated to helping children and families navigate the complexities of early childhood trauma. Erica earned her Master of Science in Special Education from Brigham Young University in 2021.
Currently Erica works as a Research Development Coordinator for BYU Marriott School of Business and as a Qualitative Analyst for the QualBE research team. Erica cares deeply about offering humanity and "giving voice" to marginalized groups and individuals navigating life paths marked by trauma, disability, and social or emotional struggles. Few things bring Erica more joy than sunshine, a good sweat, being surrounded by trees and streams, and chocolate ice cream.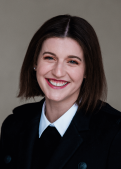 Abigail Norton
Abigail Norton is a doctoral student at the Brigham Young University counseling psychology program. She was raised on the East Coast, to which she attributes her sometimes "Jersey Girl" accent. Abby received a BA in Communications with University Honors from BYU. After working as a journalist in Salt Lake City, she opted for a change of careers and received a Master's in Public Health from BYU. During her academic career, Abby has researched violent media, media use, and health behaviors.
Abby has worked as an advocate for underserved populations at a police department and the Hope Squad school suicide prevention program. Her primary research interests include multicultural psychology, risk and protective factors, and crisis intervention.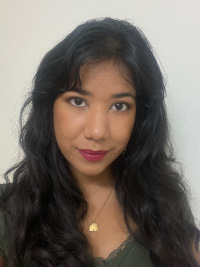 Samara Rangel
Samara Rangel is a doctoral student in the Counseling Psychology program at Brigham Young University. Samara's Latin heritage stems from Mexico, where both sides of her family are from, and she was born and raised in Utah. Samara earned BAs in Psychology, Anthropology, and Family Life & Human Development with University Honors from Southern Utah University. She is a proud Daniels Fund Scholar and enjoys contributing and serving the community. Samara loves learning and feels fulfilled knowing the knowledge gained can be beneficial as she encourages and supports others through their journeys. Samara is interested in multicultural counseling and working with rural and underserved populations. Samara is passionate about going on adventures, whether exploring National Parks and the outdoors, traveling nearby or abroad, and being immersed in good books and movies.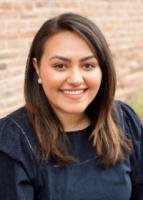 Meilani Roan
Meilani Roan is a doctoral student in the Counseling Psychology program at Brigham Young University. She was born in Kahuku on the island of Oahu, Hawaii. Meilani lived in Hawaii until the age of five, after which she moved back to Wyoming, where her father was born and raised. She feels grateful to have seen the diverse beauty and benefits of living most of her life in Wyoming while still visiting her mother's family in Western Samoa, Hawaii, and New Zealand throughout her childhood. She is thankful for the ways these experiences have shaped her life. Meilani is a first generation college student, and recently graduated with her Bachelor's Degree from Utah State University in Integrated Studies (Social Sciences and Human Services). Meilani is a proud mother to her son, and is grateful for the ways in which he inspires her to pursue her educational goals. In her free time Meilani enjoys reading, learning new languages, cooking, singing or playing on the ukulele, and eating sushi.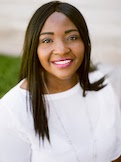 Rosemay Webster
Rosemay Webster is a doctoral student in the Counseling Psychology program at Brigham Young University. She was born in Chicago but spent her teenage years on the beaches of South Florida. Rosemay and her family have lived outside the U.S. for the last 12 years. As a convert and a traveler, she has learned to appreciate different cultures, ethnicities, and communities. She has worked in the counseling field for over fifteen years, and has specialized in ADHD, Autism, and trauma. Some of her interests include singing, playing the violin, tennis, basketball, yoga, crossfit and Muy Thai. She earned her BS in Psychology from the University of Utah, a Masters of Social Work from UNLV, and a Masters in Special Education from ASU. Rosemay is the proud mother of 3 children and enjoys traveling the world with her family.