Other Health Impairment
What is It?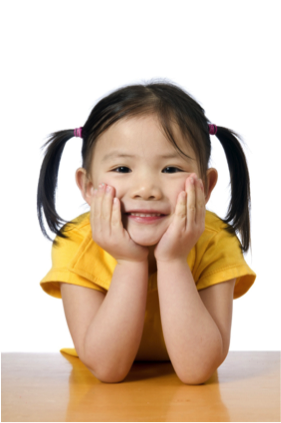 Having limited strength, vitality, and alertness, that is due to health problems such as asthma, attention deficit disorder or attention deficit hyperactivity disorder, diabetes, epilepsy, a heart condition, hemophilia, lead poisoning, leukemia, nephritis, rheumatic fever, sickle cell anemia, Tourette syndrome, and HIV/AIDS, or an acquired brain injury which may result from health problems such as an hypoxic event, encephalitis, meningitis, brain tumor, or stroke, and that adversely affects a student's educational performance.
Many health problems fall under this category and they differ from one another immensely. The diversity of the disabilities and disorders that fall under this category make it hard to summarize "Other Health Impairment" and provide further information and resources on the matter. The main point is that Other Health Impairments hinder strength, vitality, or alertness caused by chronic health problems and as a result, educational performance is compromised.
Prevalence
According to the 26th Annual Report (U.S. Department of Education, 2004), 449,093 students between the ages of 6 to 21 years of age were identified as having other health impairments
School Life
Other health impairments by definition do affect educational performance in a student. Schools offer two main services for students with OHI, medical services and school heath and nurse services. Medical services give diagnostics and evaluations. They are provided by a physician with a license and are used to determine a student's medically related disability and whether the child needs special education or related services. The other main service for students is health services and school nurse services. "…Health services that are designed to enable a child with a disability to receive FAPE as described by a qualified school nurse. School health services are services that may be provided by either a qualified school nurse or other qualified person." School nurses for those with OHI may also carry out special feedings, administering and/or dispensing medication, and ensuring that care is given to prevent injury at school or school functions.
Special help offered
For children under the age of three there are early intervention services that exist in every state and offers free evaluation for the child to find what the problem is, identifies the need of the child and their family, and creates a plan to care for the child's needs.
Those 3-21 can receive special education and related services for free through the public school system. "This includes a comprehensive and individual evaluation of the child to determine his or her eligibility, unique needs, and what types of services and supports are needed by the child to address those needs."
References and Websites
International
United States
Canada