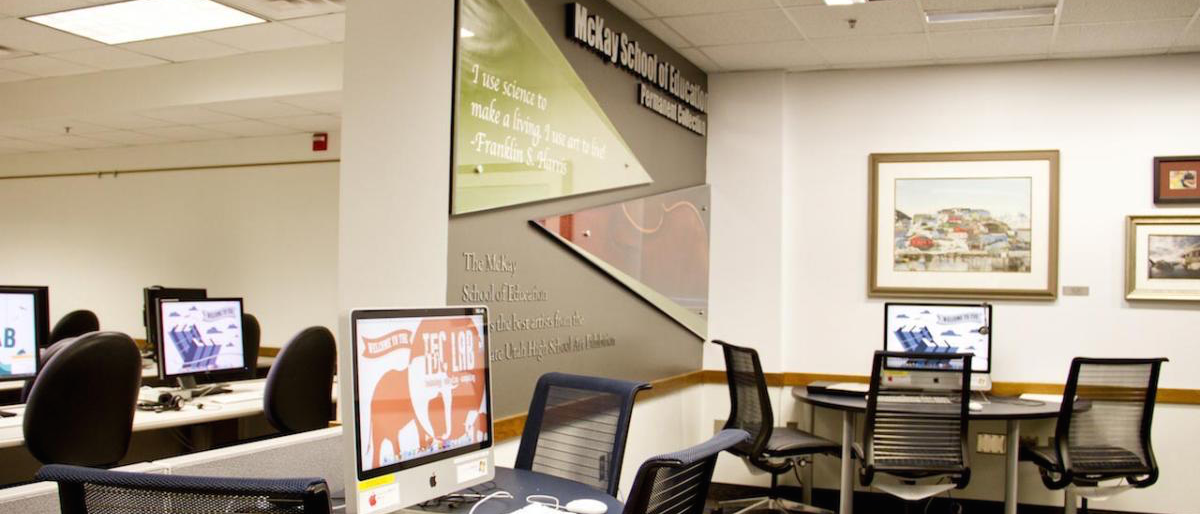 Objective
The TEC Lab (technology, education, computing) provides technology support to the McKay School of Education and the secondary education programs in the BYU Educator Preparation Program (EPP).
The goal of the TEC Lab is to improve the quality of teaching and learning by helping faculty and students appropriately integrate technology into their experiences at BYU and in the public schools.
Services Provided by the TEC Lab
Check out equipment to education majors 
Help students and faculty troubleshoot
Areas of the TEC Lab
Computer Lab and Technology Classroom (180/185 MCKB)
TEC Projects  (175 MCKB)
See map below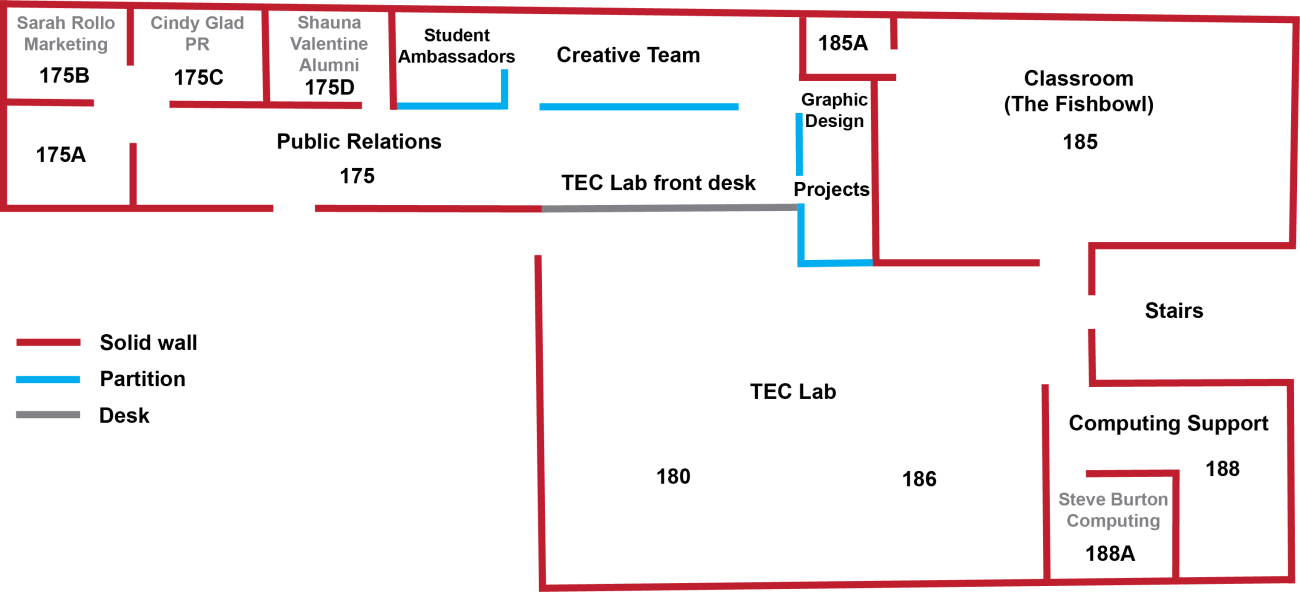 Technology Available for Student and Faculty Use
Mac OS and Windows desktop computers
Mac OS and Windows laptop computers
iPads and tablets
Image editing stations (scanning)
Signature card printing (black/white and color)
Still and digital video cameras
TEC Lab Hours
Fall/Winter
Monday: 8:00 a.m. – 5:00 p.m.
Tuesday–Thursday: 8:00 a.m. – 8:00 p.m.
Friday: 8:00 a.m. – 5:00 p.m.
Saturday: 10:00 a.m. – 2:00 p.m.
Spring/Summer
Monday–Friday: 8:00 a.m. – 5:00 p.m.
Saturday: Closed
*We are closed on Tuesdays Fall/Winter/Spring/Summer at 11:00 a.m. for devotionals.