The main developers of the SEEL project are Barbara Culatta and Kendra Hall-Kenyon (biographical sketches provided below). Additional faculty and staff from the University of Rhode Island and Brigham Young University have added their expertise and efforts over the years. These include Geraldine Theadore and Dana Kovarsky from the University of Rhode Island and Heather Lue, Gary Bingham, Jolie Hill, Sharon Black, and Ann Sharp from Brigham Young University.
In addition to contributions by faculty members and staff at BYU, SEEL has benefited from the significant talents of undergraduate and graduate students. We are grateful for all they have given to the work.
Barbara Culatta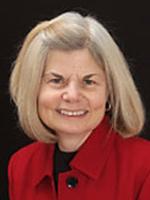 Dr. Barbara Culatta is former associate dean of the McKay School of Education and professor emeritus in the BYU Communication Disorders Department. Dr. Culatta's education in speech pathology includes a BS from California State University, an MS and PhD from the University of Pittsburgh, and a Postdoctoral Fellowship at Johns Hopkins University. Dr. Culatta has either taught or worked as a speech pathologist for over 40 years at multiple institutions throughout the U.S., including the Rehabilitation Institute of Pittsburgh, University of Pittsburgh, University of Kentucky, University of Rhode Island, and Brigham Young University. She is considered an expert in early literacy and language intervention, receiving critical acclaim for her many publications and research developments.
Kendra M. Hall-Kenyon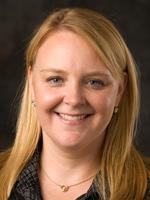 Dr. Kendra M. Hall-Kenyon is a professor in the Department of Teacher Education at Brigham Young University. She received her BA in Family Science, as well as her MS and PhD in Human Development from Columbia University. Dr. Hall-Kenyon has numerous publications and presentations in the areas of early literacy instruction and assessment, and teacher education. She is a former 1 st grade teacher and has worked on the SEEL project for nearly 20 years, co-authoring several publications with Dr. Culatta and other SEEL contributors. Her research interests also include understanding effective teacher preparation and professional development practices in an effort to support both preservice and inservice teachers.
Jolie Hill
Jolie Hill, MEd, earned a graduate degree in integrated teaching through the arts and has had a long career as an early childhood educator. She currently assists SEEL in conducting mentored research, developing arts-based lessons, and implementing the SEEL program in BYU-Public School Partnership schools. She recently directed a SEEL-at-Home program for teachers and parents of Spanish-speaking children at a local school.
Heather Lue
Heather Lue has a wide range of experience working with young children. Her background as an elementary school teacher, instructional aide, and preschool storyteller led her to recognize the importance of developing fun and engaging ways to help young children gain early literacy skills. As the SEEL project manager, she now uses her experience and expertise to mentor university students working on the SEEL project and create lessons that spread her excitement for engaged learning to children, parents, and teachers.