Systematic and Engaging Early Literacy (SEEL) was developed as an outgrowth of a federally funded Model Demonstration grant awarded to Drs. Barbara Culatta and Dana Kovarsky at the University of Rhode Island in 1998. Upon completion of the grant in 2001, SEEL was further supported by Brigham Young University and expanded to include faculty from BYU's David O. McKay School of Education.
The main developers of the SEEL website are Barbara Culatta, Kendra Hall-Kenyon, and Jolie Hill. (Please see below for their biographical sketches).
Additional faculty members from the University of RI and BYU have added their expertise and efforts over the years. These include Geraldine Theadore and Dana Kovarsky from the University of Rhode Island and Gary Bingham, Sharon Black, Byran Korth, Barbara Lawrence, Ann Sharp, and John Wilkinson from Brigham Young University.
In addition to contributions by faculty members and staff at BYU, SEEL has benefited from the tremendous talents of undergraduate and graduate students. We are grateful for all they have given to the work.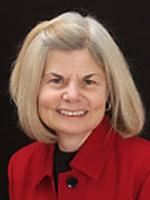 Barbara Culatta
Dr. Barbara Culatta is presently serving as Associate Dean of Research and Graduate Studies for the David O. McKay School of Education at Brigham Young University and as a professor in the Communication Disorders Department. Dr. Culatta's education in Speech Pathology includes a B.S. from California State University, an M.S. and Ph.D. from the University of Pittsburgh, and a Postdoctoral Fellowship at Johns Hopkins University. Dr. Culatta has either taught or worked as a Speech Pathologist for over forty years at multiple institutions throughout the U.S., including the University of Pittsburgh, the University of Kentucky, the University of Rhode Island, and Brigham Young University. Dr. Culatta is also an expert in early literacy and intervention, receiving critical acclaim for her many publications and research developments in this field.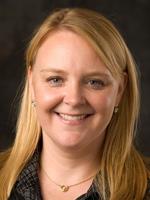 Kendra M. Hall-Kenyon
Dr. Kendra M. Hall-Kenyon is currently an associate professor in the Department of Teacher Education for the David O. McKay School at Brigham Young University. Dr. Hall-Kenyon has spent the last twenty years either studying or working in education. She received her B.A. in Family Science, as well as her M.S. and Ph.D. from Columbia University in Human Development. Her work experience includes teaching first grade and implementing reading comprehension research at multiple institutions, including Columbia University and the Carnegie Foundation. Dr. Hall-Kenyon has published in over thirty scholarly journals and has conducted numerous local, national, and international presentations.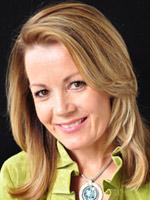 Jolie Hill
Jolie Hill, MEd., is presently serving as the Director of SEEL. Jolie joined the SEEL team in 2006 after a long career as an early childhood educator and graduate studies in Integrated Teaching Through the Arts. Her expertise provides a critical contribution toward the development and organization of SEEL resources, mentored research and implementation in BYU Partnership schools. Hill is often called on to represent SEEL and share her expertise in local professional development sessions and in-services, including multiple presentations at the National Association for the Education of the Young Child (NAEYC) annual conference.