BTS Arts Information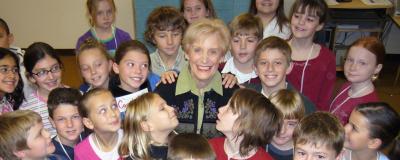 The Beverley Taylor Sorenson Arts Learning Program (BTS Arts) places arts specialists in over 400 schools throughout Utah. The program operates under the direction of the Utah State Board of Education and is funded by the Utah legislature.
BTS Arts arts specialists teach side by side with the classroom teachers to provide exceptional arts instruction that is integrated into the core curricula. BYU, the University of Utah, Utah State University, Southern Utah University, Weber State University, and Westminster College provide professional development for the specialists and school faculties in many of the participating schools.
Applications to participate in this program are accepted in the spring by USBE.
For more information Contact Cathy Jensen at cathy.jensen@schools.utah.gov and go to ArtWorksforKids.org.
Workshops for Teachers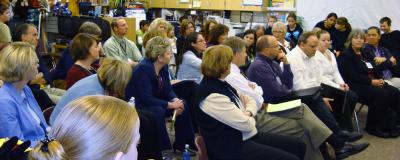 Opportunities for Professional Development for school faculties provided by BYU.Click here for a list of workshops
Workshops, held onsite at your school, are available for your entire faculty or district groups. Workshops can be customized to include your school and district priorities.
BYU provides workshops for teachers and administrators in Alpine, Jordan, Nebo, Provo, Wasatch, Uintah, South Sanpete, North Sanpete, Grand, Juab, Millard, and Duchesne Districts as well as for charter schools in participating areas in the BTS Arts.
Video Series & Resources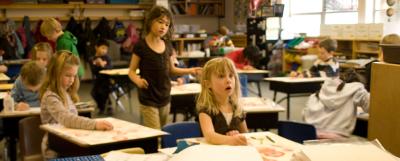 Professional development videos for BTS Arts specialists.
Videos include Classroom Management and Getting Started as an Arts Specialist, as well as additional resources for Arts Integration.