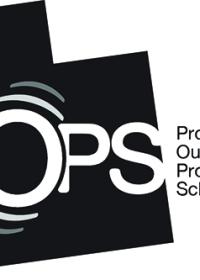 For Professional Outreach Program in the Schools (POPS) click here.
BYU has three performing groups, Young Company, Kinnect, and Traditionz, whose primary mission is to visit local schools and give students an experience that will stay with them for many years to come. There are also many other local performing groups that are willing to perform for students. Listed with each group is the person that should be contacted to schedule that group to do an assembly for your school.
Young Company

Young Company takes a production to public schools each semester. Each troupe of about 10 BYU students typically performs for 35-40 schools, bringing plays to tens of thousands of students each semester.
To schedule a performance, contact Rebeca Wallin at  801-229-1073 or by email at rebecawallin@yahoo.com.
Kinnect

Kinnect company gives BYU students the opportunity to develop skills in creating, performing and teaching dance to children K-6. It presents engaging assemblies and creative dance workshops in elementary schools and other community settings.
To schedule a performance, please visit byukinnect.org. Hurry, yearly bookings fill up quickly. Contact byudancekinnect@gmail.com
Traditionz

Traditionz, a folk dance performance outreach program, provides entertaining cultural education through dance assemblies at local Utah schools for children during the month of May. Assemblies last approximately 45 minutes.
For more information, please visit our website. To schedule a performance email us at traditionz@byu.edu or call Amy Jex at (801) 631-0314
Theatre Performances

BYU Arts provides opportunities for school children to attend performances in a professional theater as a field trip during the school day.   
Contact artsassist@byu.edu
Museum of Art

The BYU Museum of Art also provides engaging opportunities for children to visit the museum. Tours and activities can be scheduled by contacting moa_education@byu.edu
More Resources

Art Talks - Elementary programs provided by the Springville Museum of Art.
Evening for Educators – workshops, networking and free educational materials to help teachers integrate the arts into their curriculum.

Now Playing Utah.com - State-wide performances and exhibitions for all ages, including a calendar of events in theater, music, art, festivals and special events.

Utah Division of Arts and Museums - The official site for the Utah Division of Arts and Museums, including the Utah roster of teaching artists.