I can sing! I can read! I can draw! I can dance!
Session 5: Grades K-5
This class will focus on how to take children's literature and help it come alive in the minds and hearts of your students. These creativity boosting lesson ideas for K-5 classroom teachers integrate multiple art forms and reinforce reading comprehension. We will be doing "hands on" mini art projects to go along with different children's books as well as showing teachers how to integrate music, dance and movement into their art lessons. Travis will be focusing on a book called "Sandy's Circus" and sharing his circus sculpture and wire project as part of the overall presentation.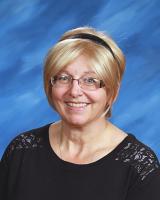 Elizabeth Sampson
Elizabeth Sampson started teaching art as a 3rd grade classroom teacher and moved forward with the BTS/ALP program as an visual art specialist. She has received national recognition for her work in Utah's Youth Art Month program and has been the UAEA Elementary Visual Art Teacher of the Year. She is currently a BTS/ALP District Arts Coach and District Arts Coordinator for Duchesne County School District.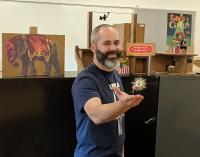 Travis Spunaugle
Travis Spunaugle is best known for his abstract sculptures made from cast aluminum, Carrara marble, and concrete. Working as a Visual Arts Teacher in Altamont Utah he has adopted traditional art mediums like painting, drawing, photography, and ceramics into his teaching. Travis has an infinity for the old and searches for moments of light that reveal texture and colors that only time can create. He enjoys sharing his personal art accomplishments with his students and teaches them how to create work with an aesthetic of the new and the old on their own projects. Travis Spunaugle launched BASIN STONEWORX, a stone sign company, in 2017. Sharing some professional work shows students the intersection of fine art and the artisan's maker space. www.treiter.net