Moving with the Human Race: The Large World of Dance
Session 1: Grades K-6
From the United States to India, and Mexico to Rwanda, the aptitude to move and dance is as inherent as breathing, and weaves our cultures together like a breathtaking tapestry. At times, the joy of dance may be lost with age, inhibition, or misconceptions. Come along as we embark on a journey of cultural wonderment and simple, human movement through the eyes of children and adults alike; then cavort back to the classroom with management tools and new movement ideas from around the world to share with your students!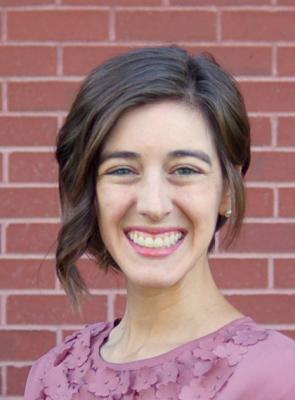 Rachel Marie Kimball
Rachel Marie Kimball is a world traveler who loves dancing and learning-- and she loves doing both at the same time! As a certified life coach with Promethean Spark Dance Methodology, she spent the summer of 2017 teaching life skills through dance to children and youth at Rising Star Outreach of India in Tamil Nadu. She later spent the summer of 2018 in Ghana, Rwanda and Uganda learning the dances and cultural traditions of people she met. She has also enjoyed dancing in Mexico, Denmark and Hungary.
Rachel received her BA in dance education from Brigham Young University, and currently works as a BTSALP dance specialist for Nebo School District. In addition to being an enthusiastic supporter of dance education, she is a strong advocate for the practice and study of dance/movement therapy. Rachel believes that all humans have a right to dance, and to feel comfortable and confident moving in their own skin.