August 01, 2017
Parents, administrators, and teachers from around the state gathered for the two-day arts integration conference.
The annual Arts Express Summer Conference for Elementary Educators was held on June 13 and 14, 2017. Hundreds of educators, administrators, and parents from around the state gathered in Saratoga Springs, Utah, for the two-day conference.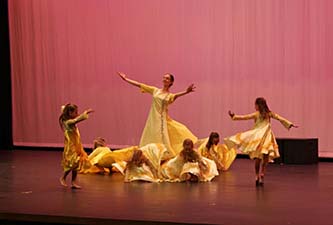 Keynote speakers included Sylvia Vardell and Janet Wong, coauthors of The Poetry Friday Anthology series; Kim Weitkamp, national storyteller; and Mary Ann Lee, Tanner Dance artistic director. The conference also included performances by featured artists Clive Romney, Ernesto Rico, Harvest Home, Scott Flox, and Samba Fogo.
The conference covered a variety of education topics. Vardell and Wong highlighted the benefits of poetry in the classroom and gave tips for implementing poetry in creative ways.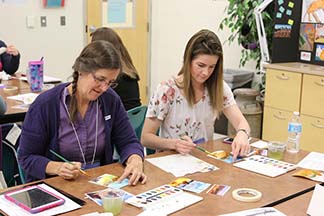 "Poetry is a tiny package. It's short, compact, [and] not a lot of words, so that means it's easy to incorporate with what you're already doing. It doesn't take much time, and the kids find it very unintimidating," said Vardell. "Poetry is so memorable. Poets capture moments in our lives—emotions we've experienced in powerful, concise ways. That also benefits teaching in that poetry becomes very comprehensible. It makes it easy for kids to comprehend the main idea of a poem because it is so concise and focused."
Wong encouraged the educators to adopt the motto, "Rhymers will be readers; it's that simple." She spoke about incorporating poetry into the classroom in all subject areas to benefit students. Using poetry as a tool can help students comprehend subjects better and reach their full potential.
Weitkamp, a national storyteller, spoke about the importance of teachers, sharing stories about her favorite teacher from elementary school. She spoke highly of her, saying, "No one wanted to upset her, 'cause we loved her. She treated us like we were people, and she had great aspirations for us, and she said that she had aspirations for us in front of our peers. She changed my life."
This influential teacher stood out from the others because of her ability to teach through persuasion instead of power. Weitkamp said of this, "Persuasion is a powerful thing, more powerful than power."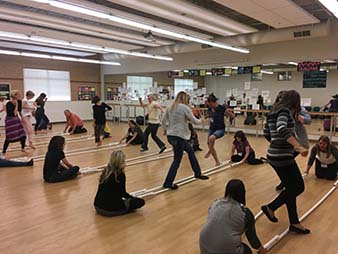 In addition to the keynote speakers, the Arts Express Summer Conference also provided hands-on learning experiences for the educators, with a variety of workshops taught by teaching professionals. There were workshops about dance, folk songs, drama, watercolor, Shakespeare, filmmaking, and more. The workshops provided educators with new ideas for incorporating the arts into their coursework and curriculum, in all subject areas.
Participants are already looking forward to next year's conference.
Writer: Camilla Rowe
Contact: Cindy Glad, (801) 422-1922