Jump to:
PROFESSIONAL DEVELOPMENT FOR EDUCATORS
OPPORTUNITIES FOR STUDENTS IN MEDIA ARTS
SUPPORTING MEDIA ARTS PROGRAMS
Considerations for Administrators

Media arts was recently established as a fifth art form in the Utah Fine Arts Standards. In the absence of a professional organization to serve media arts education, the Utah Film Center has provided the following information.
Media arts is a unique medium of artistic expression that can amplify and integrate the four traditional art forms by incorporating the technological advances of the contemporary world with emerging skill sets available to students and teachers. Media arts students cultivate both artistic abilities and a technological aptitude. The media artist utilizes a fundamental understanding of the mediums of analog and digital media to integrate digital technologies with traditional forms of artistic expression.
In 2014, media arts was nationally recognized as the fifth arts discipline with standards that embrace media as a stand-alone art form. The National Coalition for Core Arts Standards recognized the growing interest in, and diversity of, media arts as new modes of expression within public education, and answered the call of teachers for performance standards for the media arts. The four major standards: creating, producing, responding, and connecting are the result. (Text adapted from mediaartseducation.org)
Utah Core Media Arts Standards have been adapted from the National Media Arts Standards and are comprised of four major artistic strands: Create, Present, Respond and Connect. These strands drive high-quality media arts instruction through statewide comprehensive expectations for all students in secondary schools. The Utah Core Media Arts Standards outline essential knowledge, concepts, and skills to be mastered at each grade level. This provides a foundation for ensuring quality integration and refinement of technology and aesthetic components, principles, and processes to create purpose, meaning, and artistic quality in media artworks. They are intended as a guide for curriculum planning and instruction that incorporates twenty-first century technology-learning skills with media arts literacies.
---
PROFESSIONAL DEVELOPMENT FOR EDUCATORS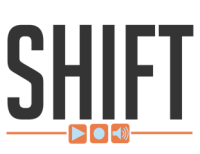 The Utah Film Center's SHIFT program offers grades 4–12 educators immersive, high-quality professional development and curriculum that supports the integration of the filmmaking process into educational settings. Workshops and instructional materials provide comprehensive, standards-linked lesson plans to guide educators on how to produce documentaries, public service announcements (PSAs), instructional videos, personal narratives, and other short film projects with their students. The SHIFT model is committed to strengthening teacher practice; increasing student achievement; and developing critical thinking, problem-solving, and communication skills.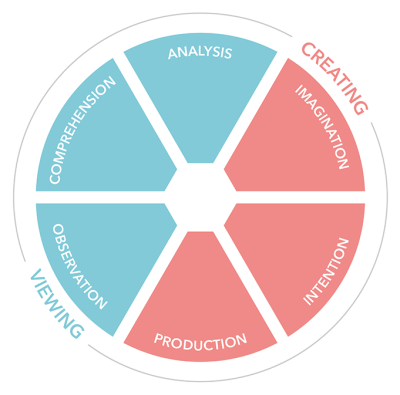 The Film Center education team works with school districts and partners with community organizations to customize professional development workshops for educators to fit the needs and geographic location of desired participants. The workshop objectives include:
understanding the fundamentals of the filmmaking process
integrating creativity and relevant new technology to enhance teaching and learning
celebrating the vision and voices of an emerging generation through digital storytelling
designing standards-linked lesson plans involving the cinematic process
developing more confidence with project-based learning
integrating critical and inventive thinking in the classroom
---
OPPORTUNITIES FOR STUDENTS IN MEDIA ARTS
Utah Film Center's Media Education programs benefit over 12,000 students each year. They introduce students and teachers to the power of film as a teaching and learning resource and work to improve students' media literacy through film screenings, discussions, workshops, and classroom lessons that increase student engagement, comprehension, and critical thinking while supporting core curriculum requirements for arts education. https://www.utahfilmcenter.org/education/

Spy Hop's mission is to mentor young people in the digital media arts to help them find their voice, tell their stories, and be empowered to affect positive change in their lives, their communities, and the world. They envision a world in which all young people possess the skills and mindsets necessary for future success and that their voices are heard and valued in their communities. Since 1999, Spy Hop has mentored Utah's young people in the digital media arts as a vehicle for free expression, self-discovery, critical thinking, and skilled participation. Their after school and community programs in film, audio, music, and design are a model for youth development programs across the nation and Spy Hop is recognized by the White House as a leading nonprofit arts and humanities organization. https://spyhop.org
WHY YOUTH MEDIA ARTS?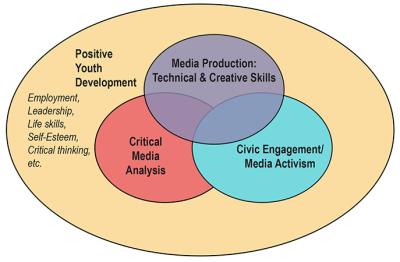 In 2004, a round table of the nations leading youth media organizations (that included Salt Lake-based Spy Hop Productions) boiled down the purpose behind engaging youth in digital media arts to three main outcomes:
media production—technical & creative skill-building
critical media analysis—skills that include media literacy both from a producer and consumer perspective
civic engagement/media activism—promoting youth voice and expression and providing a contemporary platform for them to engage in community, politics and social issues 
The over-arching goal is positive and creative youth development that encompasses preparing young people for gainful employment; building self-esteem/creative confidence, leadership, critical thinking and, life skills.
MEDIA LITERACY
We live in a media-saturated world, and students are constantly surrounded by an array of constructed messages. Media literacy skills (the who, how, and why behind media creation) are essential for students to be informed citizens—to navigate and make sense of their world successfully. If students can be trained to both view and produce media through a more discerning lens, not only will they become more productive community members, but they will also be more empowered creators and consumers.