Jump to:
INDICATORS OF A STRONG EDUCATIONAL THEATER PROGRAM
HIRING A QUALITY THEATER EDUCATOR
ADMINISTRATIVE SUPPORT FOR THEATER EDUCATORS
OPPORTUNITIES FOR STUDENT RECOGNITION IN THEATER
SUPPORTING EDUCATIONAL THEATER PROGRAMS
Considerations for Administrators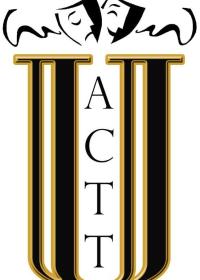 Utah Advisory Council of Theatre Teachers (UACTT) seeks to advance theater as a vital component of a student's educational experience. The main objective of UACTT is to organize a community of theater educators dedicated to rigorous instruction and performance training for theater students across the state of Utah.
The following pages are intended to support administrators in establishing a quality educational theater program at their school.
VALUE OF AN EDUCATIONAL THEATER PROGRAM
The study of humanity is the intent of theater as an art form. Theater education offers every student opportunities for creativity, confidence, and collaboration.
National, state, and district theater standards have been selected to provide every student equal access to a thorough theater education. By creating, performing, responding, and connecting to theater arts, students connect to the world around them and develop important skills and dispositions.
Personal expression
Ability to articulate ideas
Skills in contextual writing through script and character analysis
Respect and tolerance for ideas outside their own
Understanding and empathy for the human condition
INDICATORS OF A STRONG EDUCATIONAL THEATER PROGRAM
Content structure in accordance with national, state, and district fine arts standards
Collaboration involving artists, actors, designers, stage managers, and educators
Student creativity and follow-through responsibility
Student leadership
Strong support and positive feedback from student body, faculty, administration, community, and district
Inclusion of individuals of all backgrounds, cultures, abilities, and orientations
Project-based experiential learning
Leadership by a highly qualified theater educator
Efficient use of classroom and rehearsal time
HIRING A QUALITY THEATER EDUCATOR
Here is a detailed list of suggestions for hiring a quality theater educator.
Include current theater educators in the hiring process
Require a portfolio of the applicants' work and experience, both in theater and with students
Check for understanding of the fine arts standards, classroom management, rehearsal processes, lesson planning, and arts education philosophy
Check references – one of the most critical needs when hiring a qualified theater teacher
The theater educator you choose for your program must be highly qualified with a bachelor's
or master's degree in theater or theater education; experience as a professional actor or stage technician is not enough. The art of teaching theater must include students' intellectual, emotional, physical, and cognitive development, and performance skills don't equate to teaching capability. An applicant relying on experience must have professional development as an educator. Recognizing the personal influence a theater instructor may have, also look for qualities you would like to see emulated by your students in the program.
In areas where a highly qualified theater educator is not available, administrators must provide tools, materials, and compensation enabling the educator to become endorsed in teaching theater. The UACTT organization and the USOE can provide resources for educators seeking endorsements.
ADMINISTRATIVE SUPPORT OF THEATER EDUCATORS
A vital component of a successful theater program is the support provided by the administrative team. Hiring a quality educator is simply the first step. Once your theater educator is in place, consider the following:
Provide a mentor for them in the building.
Seek out the district arts coordinator and notify them of a new hire.
Discuss expectations regarding budgets, performances, and auditorium expectations.
Attend their classroom, especially before and after a performance. Wishing the teacher and their students "break a leg" is actually a good thing!
Maintain classroom size. It can be dangerous when too many students are put into a theater class. Discuss what is manageable with your theater teacher.
Attend performances! This is where you can see the effects of your theater educator's work. Also, when the community sees you at a performance they know it is important.
ASSESSING A THEATER EDUCATOR OR PROGRAM
What weight should be put on recognition, accolades, and trophies?
While being recognized for excellence in theater arts is important, the success of a theater educator or the validity of an educational theater program should not hinge on whether a trophy is awarded. There are many opportunities throughout the state for theater programs to be recognized for outstanding achievement. Those accolades should be acknowledged and celebrated!
Realize, however, that wonderful opportunities for learning are happening in your theater department even without those awards. The best way to assess the effectiveness of a theater program and a theater educator's effectiveness is to spend time in theater classes and at rehearsals with the teacher and students.
UNDERSTANDING STATE THEATER STANDARDS
Being familiar with the state theater standards will aid you in assessing, developing, supporting, and maintaining a high-functioning theater program at your school. Evaluating student work in each of these areas will aid you in assuring the theater educator is focused on standards in the classroom. The fine arts standards are comprised of four strands:
| | |
| --- | --- |
| CREATE | Students will conceptualize, generate, develop, and organize artistic ideas and work. They will complete and refine drama works. |
| PERFORM | Students will analyze, interpret, and select artistic work for performance. They will develop techniques and concepts to refine artistic work and ex press meaning through the presentation of drama works. |
| RESPOND | Students will perceive and analyze artistic work and process. They will interpret intent and meaning and apply criteria to evaluate artistic work and process. |
| CONNECT | Students will synthesize and relate knowledge from personal and collaborative experiences to make and receive art. They will relate artistic ideas and works with societal, cultural, and historical context to deepen understanding. |
SUPPORTING THEATER EDUCATORS PROFESSIONAL DEVELOPMENT
Utah Theatre Association (UTA)
The Utah Theatre Association holds an annual conference providing secondary education students and teachers opportunities to expand their knowledge of theater, connect with theater peers and professionals, and celebrate creation of educational theater.
Utah Advisory Council of Theatre Teachers (UACTT)
Utah Advisory Council of Theatre Teachers strengthens educators across the state of Utah through professional networking and development, training, and communication. UACTT provides regular professional development opportunities and a yearly conference focusing on workshops, professional training, and collaboration. UACTT Outstanding Theatre Educators of the Year awards are presented to novice, master, and sterling theater educators, nominated by their peers.
The Educational Theatre Association
The Educational Theatre Association's Professional Development Intensives (PDIs) programs consist of one or two day interactive, hands-on opportunities for theater educators to develop their arsenal of professional skills on a specific topic. Topics range from directing a musical, to curriculum development, to stage lighting.
EdTA's PDI seminars also allow attendees to advance a graduate degree or earn credit required for continuing education.
The PDI program is typically run in conjunction with other Educational Theatre Association events, such as the International Thespian Festival or the EdTA National Conference. Attendees can minimize their time out of the classroom, maximize their budget for professional development, and allow for wider networking opportunities.
American Alliance for Theatre and Education (AATE)
Membership in AATE brings you face-to-face with new people, new plays, new techniques, and new contacts in the world of theater and education. Join a national and international network of top professionals, scholars, and students who share a passion for stimulating young people and communities through the theater arts.
AATE Annual National Conference
The field's most talked about conference, where theater-specific artists and educators exchange expertise in an atmosphere of fun, warmth, and professionalism unmatched anywhere. Members are offered a discounted registration rate.
AATE Networking
AATE brings you networking on a grand scale—through thrilling special interest projects both online and in person—as well as special networking access to the Arts Education Partnership (AEP), Americans for the Arts (AFTA), and other important organizations such as ATHE, TYA/USA, EDTA, CTFA and more. Your AATE member email updates flag just what you need, when you need it, and you're always in touch with key people to make things happen.
AATE Annual Symposium
AATE teams up and co-presents an annual symposium with different theater organizations, where theater artists and educators can discuss a particular subject. Symposiums provide hands-on workshops, collaborative opportunities, panel discussions, performances, and so much more. Leave with practical tools and gain skills that can benefit your workplace and community. Members are offered a discounted registration rate.
AATE Resources and Programs
AATE brings you access to unique funding opportunities; lesson plans; production photos; online forums; searchable member lists; online career postings; and innovative, groundbreaking programs, such as Theater In Our Schools (TIOS), Playwrights In Our Schools, the prestigious AATE Leadership Institute, arts and research awards and scholarships, and much more.
AATE Online Workshops
AATE's online programming aims to provide professional development opportunities to theater educators through interactive sessions with experts in the field. Workshops are accessible via the internet and can be attended synchronously or asynchronously. CEU's are offered for all workshops, these can be used for re-certification or credit; certificates of attendance are provided following the completion of the workshop to certify these hours.
SKILLS ACQUIRED BY PARTICIPATION IN A QUALITY EDUCATIONAL THEATER PROGRAM: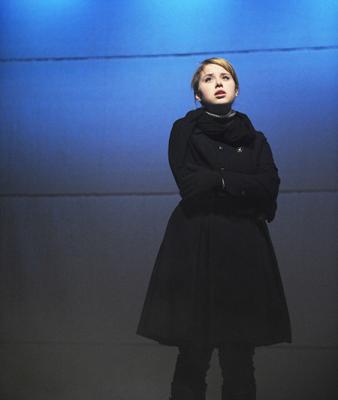 Collaboration and team work
Communication
Self-esteem
Public speaking
Concentration
Focus
Problem solving
Awareness of humanity in yourself and others
Understanding of the world and your position in it
A 21ST CENTURY THEATER ENVIRONMENT
A well-equipped theater classroom/theater will contribute more to educating the student than most realize. Access to adequate classroom and rehearsal space, manageable classroom sizes, correct and up-to-date technical equipment, scripts, costumes, props, materials for set construction, and technology for research and analysis. This access will supplement classroom learning, and enable the teacher to meet standards in creating, performing, responding, and connecting to theater.
Theater students need a designated performance space and time. Performances are summative assessments that show what knowledge and skills the student has acquired in the theater classroom. The space provided must be clean and safe for student performers and audience members to enjoy the performance.
DATA COLLECTION
Educators can and should provide data as evidence of student learning. Theater educators are required and equipped to teach national-, state-, and district-level standards. Clear and concise rubrics with clear definitions and measurable data should be compiled. Growth can be chartered and eventually proven in well-prepared products, which might range from performances to aspects such as analysis, script writing, and design.
OPPORTUNITIES FOR SECONDARY STUDENT RECOGNITION IN THEATER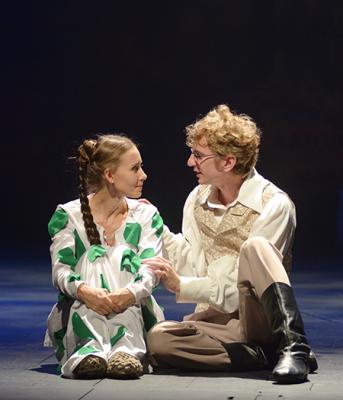 Utah High School Shakespeare Competition, scholarships available
Utah High School Musical Theatre Awards, scholarships available
Region and state drama competitions
Speech/Drama Sterling Scholar, scholarships available
Utah Theatre Association Conference Outstanding Student from each school
International Thespian Society, scholarships available
INTERNATIONAL THESPIAN SOCIETY (ITS)
Recognition from an international honor society is a strong addition to student and program honors in attracting respect from the school, community, and colleges.
As members of ITS, your students will be honored on a national level and have access to resources beyond those of their school.
ITS state and national events, including the International Thespian Festival, with workshops and arrangements for college and scholarship auditions, along with opportunities to showcase and receive assessment on tech and performance skills.
A membership card, certificate, and induction pin.
Print and digital subscriptions to Dramatics magazine, the only publication edited exclusively for theater students and teachers.
Student leadership opportunities at the troupe, state, and national levels; providing forums to learn and put their leadership skills to work.
ITS honor society membership to enhance college and employment applications.