Requirements
Competitive applicants will display evidence of a strong desire for a career in educational research, measurement, evaluation, or policy analysis. This could be demonstrated by successful completion of previous coursework in research methods, statistics, and other related courses. Applicants are required to have completed a master's degree prior to enrolling in this program. Preference will be given to PhD applicants who have work experience in schools or other educational settings. For application forms, please visit gradstudies.byu.edu.
Required Application Materials and Information
A completed graduate school application form, available online at gradstudies.prod.brigham-young.psdops.com/admissions/applying
Report of scores obtained on the Graduate Record Examination (GRE)
Official transcripts of all previous college and university studies
A completed Master's Degree is required prior to enrolling in this program
A letter of intent addressed to the admissions committee, including a description of career goals and reasons for applying to this program, along with any related coursework completed and any prior experience in conducting educational research, evaluation, or measurement projects
Letters of recommendation from three individuals who are familiar with the candidate's work and scholarly potential
A completed Ecclesiastical Endorsement form
For foreign students whose native language is not English, TOEFL or E3PT exam scores
Successful EIME PhD applicants will be expected to enroll as full-time day students. Financial assistance will be provided as a tuition waiver, a research assistantship renewable for up to three years, and health benefits.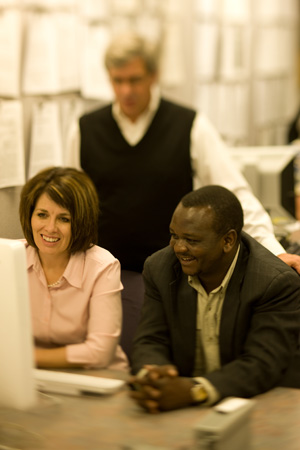 Profile of Current Education Doctoral Students
Average GPA: 3.70
Average GRE (Verbal): 160
Average GRE (Quantitative): 154
Bachelor's Degree: English, Psychology, Business and Management, Teaching Social Science, Teaching English, Sociology, Microbiology, Teacher Education, Educational Psychology, Strategic Management.
Master's Degree: Special Education, Psychology, MBA-Business and Psychology, MPA-Public Administration, Instructional Psychology and Technology, Philosophy, MEd-Special Education, Teaching English as a Second Language, Early Childhood Education, Ecology Evolution and Behavior, Mathematics Teachers, Biology and Chemistry.
Professional Experience: Teacher, counselor, business administrator, research assistant