Interesting Facts
Paraeducators in the United States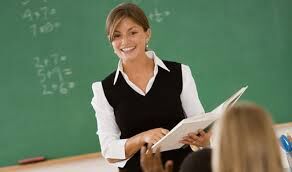 Even among full-time workers, nearly 40 percent of paraprofessionals work less than eight hours per day
Most paraprofessionals who provide educational instruction work the traditional nine- to ten-month school year
Paraprofessionals work in a variety of settings, including private homes, preschools, and local government offices, but the majority work in classrooms in elementary, middle, and secondary schools
Paraprofessionals can spend much of their time standing, walking, or kneeling. Those who work with students in special education settings often perform more strenuous tasks, including lifting, as they help students with their daily routines
The Bureau of Labor Statistics predicts there will be 1,447,600 paraprofessionals in the United States by the year 2018. Today nearly 40 percent work part-time and three-fourths work in education institutions at the state and local level; private schools, day-care centers, and religious organizations hire most of the remainder
Many schools require previous experience in working with children, a valid driver's license, and/or a background check
Those who tutor and review lessons with students must have a thorough understanding of class materials and instructional methods, and they should be familiar with the organization and operation of a school
Paraprofessionals must know how to keep records, operate audiovisual equipment, prepare instructional materials, and have adequate computer skills
Teacher Aides in Australia
SSO Classroom Support Officer: The classroom support officer is accountable to the school administrative officer for the provision of curriculum support for teaching staff and students by:

Contributing to the planning and delivery of curriculum with participating teachers
Delivering curriculum to children in small groups or on a 1:1 basis under the direction of the teacher or director.
Performing clerical and administrational duties such as maintaining files and information related to the students at the site.
Organizing and preparing materials and resources for general and specific activities. This may include organizing activities, including learning areas within the safety guidelines and under the direction of the teacher.
Contributing to the evaluation of the program by discussion with the teacher regarding implementing and evaluating program changes.
Contributing to the organization of special events, children's work displays, researching and collating information, costing equipment and materials and making recommendations for resources purchases to the teacher or director.

Evidence from the pilot evaluation from Term 2, 2009 until the end of Term 3, 2010, showed that, "when schools use paraprofessionals to support classroom teachers in literacy and numeracy case-management programs, student performance improves along with social benefits of self-confidence and working successfully with other students." (Department of Education Annual Report 2010–11)
(Source: Department of Education, Western Australia)

School learning support officers, under the supervision and direction of a teacher, assist in classroom activities, school routines, and the care and management of students with special needs.
Generally, their role includes assisting teachers in school and community centers to:

Implement individual education programs (IEPs)
Provide opportunities for students to develop personal, social, independent, living and prevocational skills
Operate audio-visual aids, duplicating, issuing learning materials and clerical duties.

There are several types of school learning support officer roles; including general school learning support officers, school learning support officer (pre-school, braille transcriber, sign interpreter, and ethnic).
(Source: NSW Department of Education and Communities)
Most full-time and part-time public servants (including teachers aides), will be eligible to salary package. Salary packaging allows eligible employees to receive part of their pre-tax renumeration in the form of benefits rather than receiving it all in salary.
(Source: NSW Department of Education and Communities)
Each year on the first Friday in September, schools celebrate the support provided to students and teachers by their teacher aides. This celebration day enables the school community to recognise the skills, abilities and flexibility that teacher aides contribute to the daily life of the school.
(Source: Department of Education Training and Employment, Queensland Government)
Teacher aides support teaching and learning in Education Queensland schools. They work closely with teachers, developing and obtaining resources, setting up and operating equipment, undertaking administrative duties, supervising students and participating in teaching activities under the direction of a teacher.
(Source: Department of Education Training and Employment, Queensland Government)
No qualifications are required for beginning teacher aides, although applicants in possession of a Certificate III in Education Support are highly regarded.
(Source: Department of Education Training and Employment, Queensland Government)
Professional development pathways for teacher aides - qualifications are designed for those who wish to excel as teacher aides or to explore a range of career options.
(Source: Department of Education Training and Employment, Queensland Government)
In 2013 a total of 154 Prep classes in 107 schools will receive additional teacher aide hours from the start of the new school year. The Prep classes were chosen in areas of greatest need to support schools in low socio-economic and rural and remote communities.
(Source: Department of Education Training and Employment, Queensland Government)
Paraeducators in Canada
Canadian government classifies paraeducators under elementary and secondary school teacher assistants. Many employees are given a similar classification.
(Source: Statistics Canada)
Elementary and secondary school teacher assistants classifications include:

aide, teacher's
assistant, educational
assistant, secondary school teacher's
assistant, special education
assistant, teacher's
attendant, child care - elementary school
child care attendant - elementary school
classroom assistant - primary and secondary school
educational assistant
educational resources assistant
elementary school teacher's aide
elementary school teacher's assistant
helper, teacher's
homework assistant
instructional assistant - primary and secondary school
lunchroom supervisor - school
lunchtime supervisor - primary and secondary school
paraeducator
paraprofessional educator
program assistant, education
remedial education aide
school lunchroom supervisor
secondary school teacher's aide
secondary school teacher's assistant
special education assistant
special needs educational assistant
special programs aide - education
student monitor
student support assistant
teacher's aide
teacher's assistant
teacher's helper
teaching staff assistant, primary and secondary school

Elementary and secondary school teacher assistants support students, and assist teachers and counselors with teaching and non-instructional tasks. They assist in areas of personal care, teaching and behaviour management under the supervision of teachers or other child care professionals. They are employed in public and private elementary, secondary and special needs schools and treatment centers.
(Source: Statistics Canada)
Main duties:

Assist students with integration into the classroom and school setting
Help students individually or in small groups with assignments and reinforce learning and retention concepts under the supervision of classroom teacher
Assist students with special needs using techniques such as sign language, braille and remedial programs
Monitor and report student progress to classroom teacher
Accompany and supervise students during activities in school gymnasiums, laboratories, libraries, resource centers and on field trips
May assist teacher in the operation of projectors, tape recorders and other audio-visual or electronic equipment
May assist in school library or office and perform other duties assigned by school principal
May monitor students during recess, at noon hour or during the day.

Employment requirements:

Completion of secondary school
Usually completion of a 10-month college program in teaching assistance, educational assistance or other social science program.
Specialized training and experience for teacher assistants who help students with special needs
Teaching Assistants in the United Kingdom
As of November 2012 there were 232,300 teaching assistants.
In comparison with teachers, the numbers of full time equivalent teaching assistants increased threefold from 79,000 in spring of 2000 to 232,000 in November of 2012.
Female gender of full and part-time teaching assistants numbered 92 percent of all TAs
TAs were recorded as being "White-British"= 87.9 percent
(Source: School workforce statistics, Department of Education in England, published 13 Dec 2012)
Teacher Aides in New Zealand
Teacher aides usually earn $15-$23 per hour
Chances of getting work are best if you have experience and/or a qualification relevant to working with children or young people.
According to Ministry of Business, Innovation and Employment estimates, teacher aide numbers grew slightly between March 2009 and March 2012 – from about 13,000 to 14,000.
Because teacher aides only work during school terms, the job is attractive to those wishing to work family-friendly hours in their local neighborhood. This means competition is usually strong for the vacancies that arise.
Types of employers varied - Teacher aides work in: primary and intermediate schools (67% of teacher aides), secondary schools (26%), and special schools (7%). These schools may be run by the state or by independent and private education providers. You can also work in the early childhood sector as a special education support worker, doing a role similar to teacher aide.
Sources:
New Zealand Education Institute and Ministry of Education Laybourne, M, adviser, Ministry of Education, Careers New Zealand interview, July 2011.
Ministry of Education, 'Estimated Teacher Aide Numbers in Schools 2007-2011' (prepared for Careers New Zealand), June 2011.
New Zealand Educational Institute (NZEI), 'Collective Agreement for Support Staff in Schools 2009-2011', accessed June 2011, (www.nzei.org.nz).
New Zealand Educational Institute (NZEI) and Ministry of Education, 'School Support Staff: Collectively Making Resources Count', May 2011, (www.nzei.org.nz).