Typical Roles
Support teachers in their efforts to help struggling students by collecting data or providing additional instructional help
Provide clerical support for classroom teachers such as health and attendance records
Supervise students in the schoolyard or on field trips
Tutor and assist children, using the teacher's lesson plans
Set up equipment and help prepare materials for instruction
Provide instructional reinforcement under the direction and guidance of teachers
Review class lessons or help students find information for reports
Grade tests and papers, check homework
Specialize in a subject, such as math or science, at the secondary level
Operate audiovisual equipment, work in computer labs
Keep classroom equipment in order
Complete typing and filing assignments, duplicate materials, and stock supplies
Listen while students read
Take charge of special projects or exhibits, such as a science demonstration
Interview with a Paraprofessional at a Romanian Orphanage
I recently returned to Romania where I supervise BYU students who work with children in orphanages. I am always impressed with the dedication of the Romanian staff as they work with the children—many children who are severely disabled. The staff goes by the title of "teacher" but the work is under the direction of the Program Director and their job description and training is very similar to that of paraprofessionals in the US.
I wanted to know more about their jobs, training, and the commitment I saw in their everyday work. So, I interviewed Elena.
Elena, what training or education do you have?
I have a high school diploma and some specialty training classes. People came from Austria, Sweden, and the United States every 5 years or so and trained our staff in special topics.
How many years have you held this job?
I have been at this orphanage for 27 years. Before that I was at another Center for 5 years.
What about pay?
The pay is very low. I started at one rate and three months later it went up a little because I had more training. But that's all. I have received no pay increases in 26 years—only cost of living, which is about 2 percent. I've now been here 27 years.
Are you offered additional training?
Yes.
Are you paid to take the training?
No.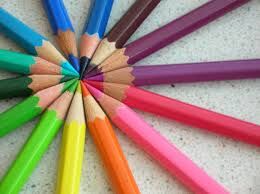 Tell me about your job.
The job is very hard – for not very much pay. The other workers and I each have 17 children with handicaps who are 2 years and 16 years. Many must be fed and their diapers changed. It is 8 hours each day, and 40 hours each week. The schedule changes each week, sometimes I work mornings, sometimes afternoons and Saturdays or Sundays. I do not make the schedule, so I learn each week what it will be. It is hard to plan for my family because I don't know until a day or two before what my work schedule will be.
How would you like to see your job improved?
There are many children here and no space. We need more rooms, and more persons to help.
How satisfied are you with your job?
I like my job very much. I stay because who else would care about my children? I care. I laugh. I learn. I try to make a big family with the children because there is no family in their lives, just the people in this orphanage.
By Betty Y. Ashbaker an Associate Professor at Brigham Young University. She has lectured and provided training in various states of the US; Swansea, Wales; London, England; and Iasi, Romania.