2020 Winner Announced!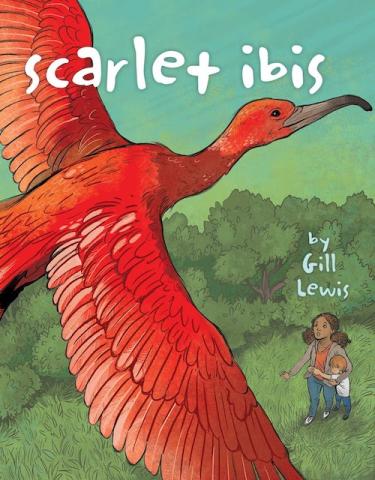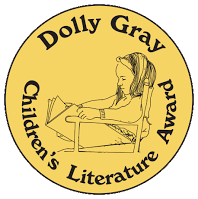 CONGRATULATIONS to our 2020 winner for promoting high-quality literature for children and youth that authentically characterizes individuals with developmental disabilities. The 2020 Dolly Gray Children's Literature Award will be presented on January 22, 2020, in Sarasota, Florida, at the Council for Exceptional Children's Division on Autism and Developmental Disabilities' (CEC-DADD) 21st International Conference.
Description of the Award
The Dolly Gray Children's Literature Award recognizes authors, illustrators, and publishers of high quality fictional and biographical children, intermediate, and young adult books that authentically portray individuals with developmental disabilities, such as autism spectrum disorders, intellectual disabilities, and Down syndrome.
The award is a collaborative work by members of the Division on Autism and Developmental Disabilities (DADD) and of the Council for Exceptional Children (CEC). Every even year, an award is presented to an author and illustrator (if appropriate) of a children's picture book, an intermediate, and/or a young adult book that includes appropriate portrayals of individuals with developmental disabilities.
Impact of the Dolly Gray Children's Literature Award
The Dolly Gray Children's Literature Award is impacting the general public's recognition of the positive societal contributions of individuals with developmental disabilities, greater understanding and acceptance of teachers and school-aged peers of students with developmental disabilities, and encouragement of authors and illustrators to publish quality literature including characters with developmental disabilities.
Expression of Thanks
This award is made possible through the dedicated work and creative insight of many individuals. Special thanks are insufficient to express our deep gratitude to those who have served in various capacities, and to those who will continue to make this award significant in the field: the DADD Executive Board, DADD Publications Chair, DADD Dolly Gray Award Chairs and Reviewers Brigham Young University's McKay School of Education and Harold B. Lee Library, the authors, illustrators, and publishers of the eligible and award-winning books, Dolly Gray, and individuals with developmental disabilities and their families worldwide.
Radio Interview with Worlds Awaiting
Join Rachel Wadham, Education and Juvenile Literature Librarian, and Tina Dyches, from the McKay School of Education at Brigham Young University as they discuss children's literature that includes characters with disabilities and the Dolly Gray Children's Literature Award on the Worlds Awaiting radio program. Worlds Awaiting is a weekly program for grownups who care about children, with topics that will help the rising generation discover literature and experience the world around them.
This broadcast aired live Saturday, August 5, 2017. You can listen to the interview on the Worlds Awaiting website at http://www.byuradio.org/show/afc8b335-4272-4bf4-a192-9f850d0fe390/worlds-awaiting
About Dolly Gray
Dolly Sharpe Gray was born on September 20, 1971, in New York City. She was born with severe cerebral palsy, and for many days in the NICU, her future was uncertain. When it was clear she would survive, her parents, Lynn and Hod Gray, took her home. Not quite 18 years later, she died in her sleep of a respiratory infection.
Dolly's full life was in many ways the life of any little girl and young woman. She had friends and went to school; she went camping and went to parties. To an extent that one might not have anticipated, she participated in the world that we, not "the rest of us," but all of us share. Literature had a lot to do with it.
Like many young people, she loved books and for many of the same reasons. Dolly could not walk and she could not speak. Perhaps because of these limitations, the concentrated messages books bring about diverse people and places were all the more critical to her. It was in part as if the world shared itself with her through books.
Books affected Dolly's life in other ways. We take it for granted that books promote something called "awareness." We sometimes forget that it is hardly a simple matter. With unique power and realism, books tell us about the lives of others, including persons with disabilities. Throughout her life, Dolly was greeted with much acceptance and benefited from that understanding for which literature is partly responsible.
Each of us knows ourselves better for having encountered ourselves in literature, and books offered Dolly something precious. She enjoyed stories none too many available in her time showing figures with whom she could identify. Without powerful and accurate depictions of persons with disabilities, literature itself is diminished.
Today there are many more books for young people that give substance to "inclusion." Often they are more factual, yet more creative and truer to life than standard fare in the past. Dolly would be pleased. She would be reading them. Dolly would be thrilled for this award to be named in her honor. She would think the idea of it especially cool because she knew what sharing is all about.
Past Years